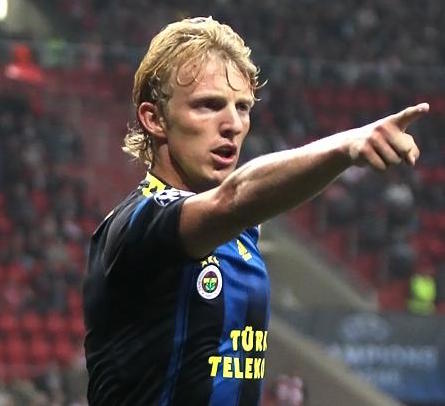 Dirk Kuyt pays tribute to Liverpool legend Steven Gerrard
[divider]
Fenerbahce forward Dirk Kuyt has payed tribute to Seven Gerrard who recently announced that he would be leaving Liverpool after 17 years at the Merseyside club.
Kuyt posted a tweet on twitter with the caption, "Sometimes a picture says it all. Respect Steven Gerrard," along with a picture of himself with Gerrard.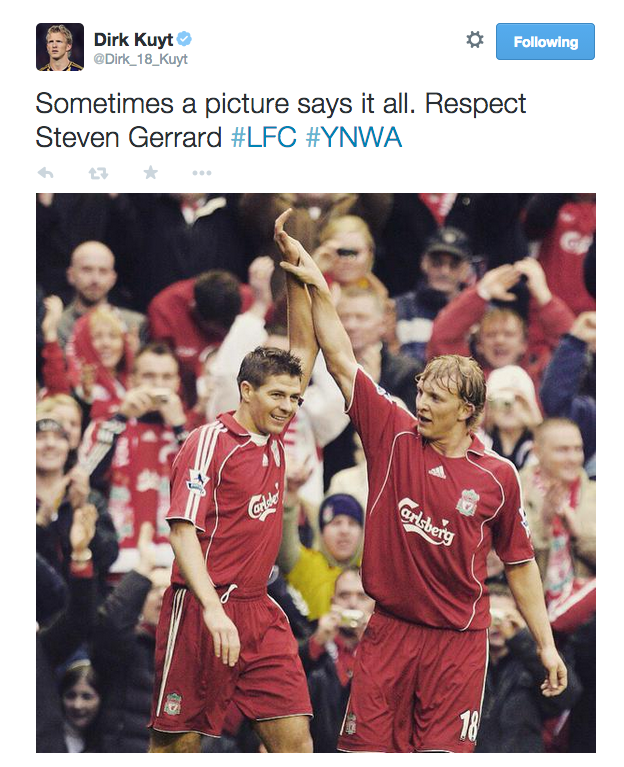 The 34-year-old ended a six-year spell at Liverpool when he moved to Fenerbahce in June 2012 for €1 million.
Kuyt's contract with Fenerbahce runs out at the end of the season. Fenerbahce are preparing to offer a 34-year-old a one-year contract extension.
The Netherlands international scored 71 goals in 285 matches for the Liverpool and 24 goals in 104 international appearances.