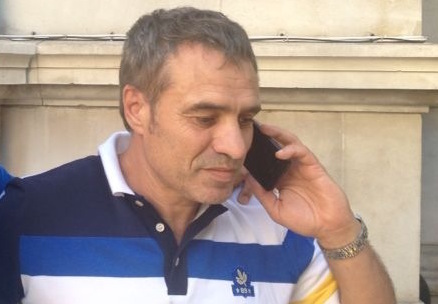 Ersun Yanal – 'We will make the world Trabzon' [divider]
Trabzonspor manager Ersun Yanal belives his side have the quality to beat Metalist Kharkiv in the Europa League Group L.
"Our fans have a legendary saying, 'Everywhere is Trabzon', we want to make everywhere we go a place for Trabzon," Yanal said.
"We feel at home wherever we go, our aim is to make everywhere Trabzon. 
"We want to make our fans proud today and put on a good performance against our opposition. 
"The team is well prepared and mentally ready, the players really want this and are motivated. 
"There is a lot of quality in this team, there are many young, inexperienced players but they have a hunger and are developing. 
"Our goal as always is to win, we want to finish the year on a high and work on taking this team to the next level during the winter break."
Yanal got off to a great start as Trabzonspor manager beating Galatasaray 3-0 away in his first game.
The Black Sea Storm will progress to the Europa League Round of 32 with a win against Metalist.