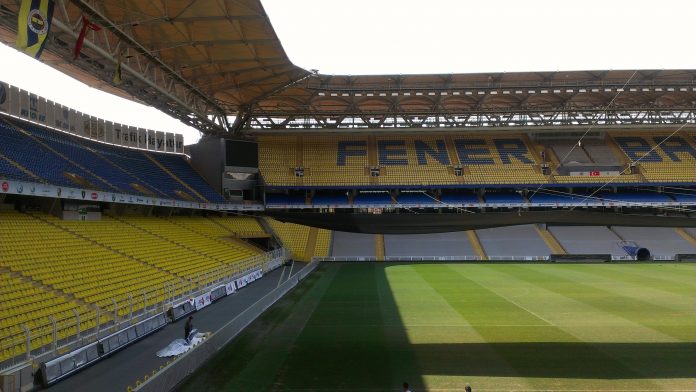 Fenerbahce 1 – 0 Mersin – Mehmet Topal scores in home win
[divider]
Mehmet Topal scored the only goal in Fenerbahce;s 1-0 victory over Mersin.
Diego Ribas missed an opportunity to score his first league goal when he failed to find the back of the net from a penalty in the .84 minute.
Fenerbahce who are unbeaten at home since last season, have overtaken their rivals Galatasaray and find themselves in first place having played an extra game.
Stadium: Fenerbahçe Şükrü Saracoğlu
Referee: Bülent Yıldırım, Mustafa Emre Eyisoy, Baki Tuncay Akkın
Fenerbahçe: Volkan Demirel, Gökhan Gönül, Alves (.76 Bekir İrtegün), Egemen Korkmaz, Caner Erkin, Mehmet Topal, Emre Belözoğlu (.85 Selçuk Şahin), Kuyt, Meireles (.59 Diego), Alper Potuk, Sow
Mersin İdmanyurdu: Mihaylov, Serkan Balcı, Efe Halil Özarslan, Servet Çetin, Vederson, Nakoulma, Murat Ceylan, Sadiku, Tita (.59 Sinan Kaloğlu), Khalili (.80 Pedriel), Futacs (.46 Welliton)
Goal: .32 Mehmet Topal (Fenerbahçe)