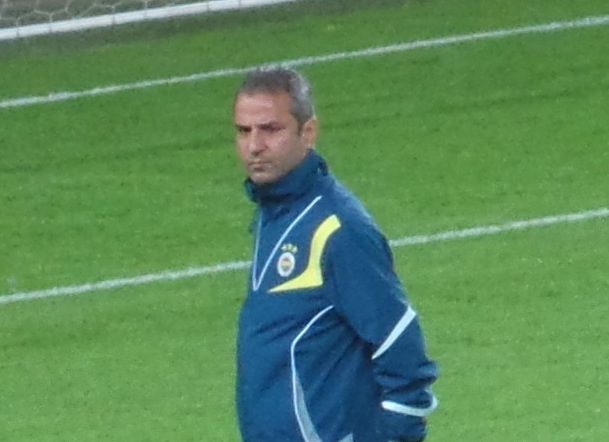 Fenerbahce boss hits back at Ertugrul Saglam [divider]
Fenerbahçe manager Ismail Kartal hit back at Eskişehirspor boss Ertuğrul Sağlam claiming that he was being a hypocrite after the 2-2 draw.
Sağlam lambasted referee Tolga Özkalfa for awarding Fenerbahçe a penalty in the last few minutes of the game.
"I want to respond to Ertuğrul Sağlam, how can he talk about this referee being bias towards us when he sent one of our players off," Kartal said.
"I saw on the replays that we could have even been awarded another penalty.
"Every team think they can come here and waste time diving about, we touch them and they roll round and round on the floor.
"Is this not wrong as well? they are always trying to deceive the referee."
Sağlam slammed the referee following the game saying the referee ruined the match by awarding the penalty.
"I cannot believe the penalty decision that was given against us, the referee clearly said no penalty after the situation but then changed his mind for some reason," Sağlam said.
"It was disappointing, very disappointing, a game we should have won was turned on its head by this decision."