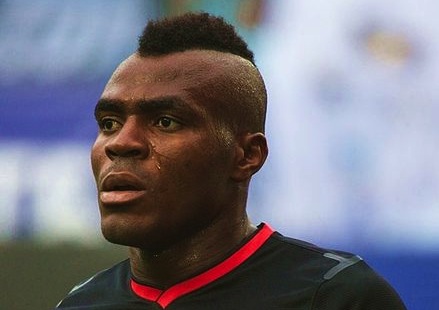 Fenerbahçe deny currently being in talks with Tottenham over Emenike [divider]
Fenerbahçe have released a statement confirming that the club does not want to part ways with Emmanuel Emenike.
The statement read: "Emmanuel Emenike is a Fenerbahçe player and has a contract with us until 2017, there are currently no transfer talks."
Emenike is currently in London with his agent Erdem Konyar.
Konyar recently claimed that Spurs are interested in the Nigerian international but denied being in official talks.
"Tottenham only really have one striker right now so it is not a surprise that they are interested," Konyar said.
"However, I do not think Fenerbahçe have received an official bid yet.
"If Fenerbahçe give us permission we could enter negotiations."
AC Milan and Fiorentina have also been closely linked with Emenike.
The 27-year-old striker is reported to have fallen out of favour with Fenerbahçe manager Ismail Kartal.
The Nigerian international was joint top scorer at the 2013 African Cup of Nations and also had and impressive World Cup and helped Nigeria reach the Round of 16.