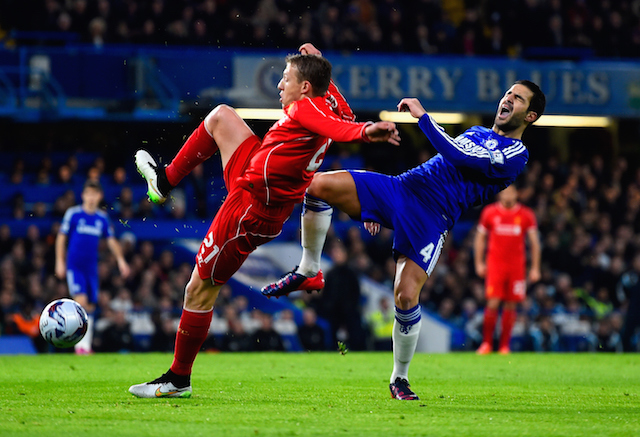 Galatasara manager  Jan Olde Riekering has confirmed his interest in Liverpool's experinced midfielder Lucas Leiva.
The Dutch manager went onto say that the Lions are however looking into other options too.
"Lucas is an option but we are looking at different players. He is very experienced and a very good player but we are also looking at other players," Riekering told reporters.
"He is an option but for now nothing more than that. I think we will have a couple of players in next week and we are taking the right steps to get them.
"Sometimes it happens early and sometimes it takes longer but for me it is better to make the right choice than the quick choice."
The Reds are reported to be keen on parting ways with Lucas and Galatasaray are prepared to offer a three-year deal worth €2.4 million per-season. Lucas is currently out injured for a month with a hamstring injury but that has not put Galatasaray off.
Galatasaray are currently in Sweden as part of their pre-season summer tour and will take on United next on Saturday in Gothenburg.
Lucas provided on assist in 40 appearances in all competitions for Liverpool last season.
SEE MORE:
Liverpool legend admits Dortmund wonder-kid has impressed him
Arsenal star relaxing in Malibu 15 days before Premier League opener