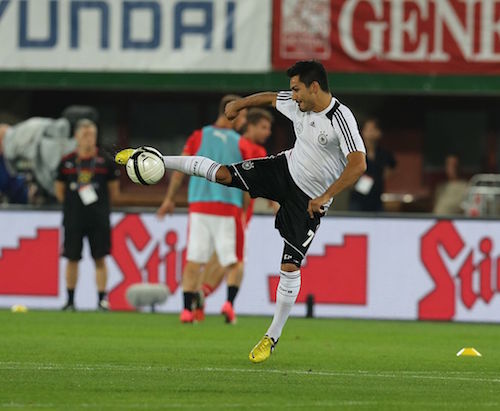 Girlfriend of İlkay Gündoğan Sila Şahin whipped up a social media storm when she shared an Instagram picture of a flight board displaying the city of Manchester.
Şahin posted the picture alongside a caption that translates to, "Where am I?"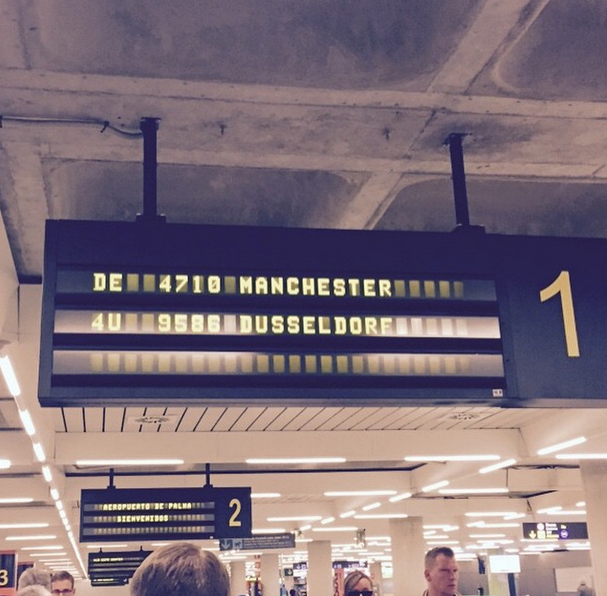 See More:
More Ilkay Gündoğan News
3 reasons why Arsenal should sign Gundogan
3 reasons why Manchester United should sign Ilkay Gündoğan
Manchester United prepare €28 million bid for Ilkay Gündoğan
Manchester United have been closely linked with Gündoğan ever since he rejected extending his contract with Dortmund.
"Playing outside Germany is one of my big goals. If one day I leave here, I'd like to play in Spain or for one of the big teams in England," Gündoğan was quoted as saying in the Daily Mirror at the turn of the year.
The latest transfer speculations comes as a twist in the Gündoğan transfer saga. The 24-year-old traveled to Barcelona on Monday according to a report in the German newspaper Bild and while the reason behind the trip remains unknown there are rumours that he held talks with the Catalan giants.
Barcelona based newspaper Mundo Deportivo also claimed that Gündoğan has passed a medical with the club.
Gündoğan has four assists and three goals in 31 appearances for Dortmund despite spending much of the season out injured.