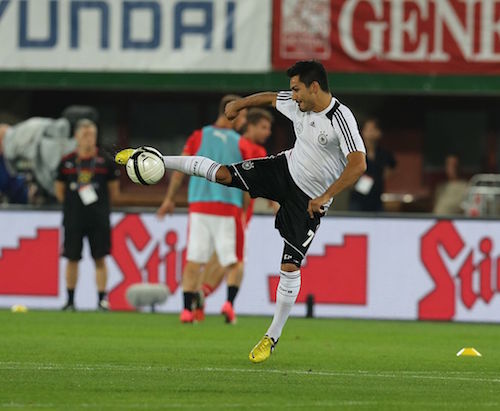 Manchester United, who have been linked with both Ilkay Gündoğan and Mats Hummels in recent months face a transfer dilemma this summer according to Manchester Evening News.
The Red Devils are concerned that Gündoğan's decision to leave the club may scupper their plans to sign Mats Hummels.
Manchester United boss Louis van Gaal has expressed an interest in the German international duo as he looks to build a squad capable of winning the Premier league next season.
However, Dortmund have a policy of only allowing one star player to leave each summer.
See More:
3 reasons why Arsenal should sign Gundogan
3 reasons why Manchester United should sign Ilkay Gündoğan
Manchester United prepare €28 million bid for Ilkay Gündoğan
Both Arsenal and Manchester United have maintained an interest in Gündoğan over the past year.
Serie A giants Juventus are also reportedly interested in the 24-year-old Germany international.
Gündoğan has four assists and three goals in 29 appearances for Dortmund this season.
Dortmund sit in 9th place in the Bundesliga with 40 points in 31 games. Jurgen Klopp's side are 18 points off a UEFA Champions League spot.