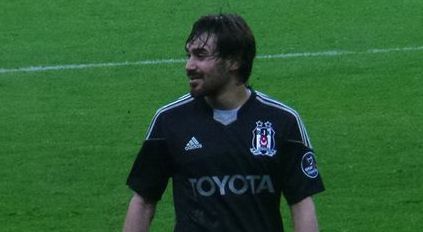 Kavlak admits he loves 'Crazy Veli' nickname [divider]
Beşiktaş midfielder Veli Kavlak has admitted that he likes the nickname 'Crazy Veli'.
"To be honest when I watch matches on replay I cannot even recognise myself," Kavlak told Beşiktaş magazine.
"I turn into a completely different person on the field.
"It could be the adrenaline or some kind of madness.
"So it is natural to be called 'Crazy Veli', I actually love the nickname."
Kavlak also commented on Beşiktaş fans 'We are soldiers for Veli Kavlak' slogan.
"I was quite surprised when I first heard this chant," Kavlak said.
"I actually saw some graffiti on a wall that said, 'We are the soldiers of Veli Kavlak'.
"I found it quite surreal, it is an honour to have the fans singing and writing slogans and chants about me."
The 26-year-old joined Beşiktaş for £600,000 from Rapid Vienna in 2011 and has eight goals and 14 assists in 131 appearances for the Black Eagles.