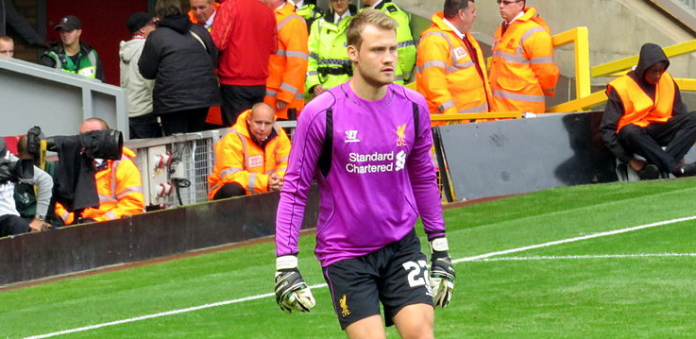 Liverpool are 'still far away from making' the next round says Mignolet [divider]
Liverpool still have a lot to do if they are to progress to the next round of the Europa League despite beating Beşiktaş 1-0 in the Round of 32 according to the Reds goalkeeper Simon Mignolet.
"1-0 is a good result, especially a clean sheet in the first leg. Hopefully we can do the business away in Istanbul and make sure that we get through," Mignolet told Liverpoolfc.com inside Anfield.
"We're still far away from making sure we go into the next round. We'll recover well."
Mignolet also praised Beşiktaş for their performance at Anfield and revealed that he was pleased with keeping a clean sheet.
"They are a very good, organised team – a good side. We knew it was going to be difficult. But we managed to keep a clean sheet and scored the penalty," he added.
Mignolet kept his sixth clean sheet of 2015 and made a crucial save to prevent Demba Ba from scoring 10 minutes before the interval.
Liverpool last won the Europa League under its former name the UEFA Cup back in 2000-01.
The Round of 32 return leg will be played at the Atatürk Olympic stadium in Istanbul.
Beşiktaş beat Liverpool the last time the two sides met in Istanbul.