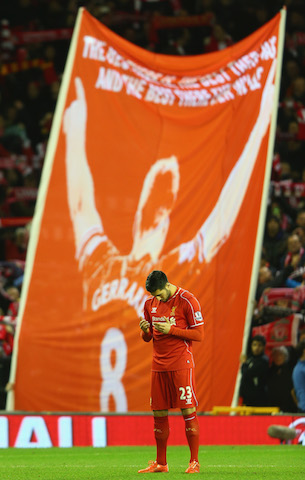 Liverpool is the biggest club in the world according to none other than star midfielder Emre Can.
The 22-year-old revealed that he loves everything about the club from the fans to the history.
Can told Sport1 in a recent interview: "Liverpool is a great club and has a great story. The stadium, the fans, You'll never Walk Alone … For me Liverpool is one of the biggest clubs in the world."
The Germany international of Turkish origin did however, state that he accepts things may not be going exactly to plan right now but that the Reds will start winning major trophies again over the next few years.
Can said: "Things are not going so well in the table but in the next few years we will hopefully win trophies."
Liverpool have not won the Premier League title since it's conception 24 years ago but remain one of the most successful clubs in England based on past glories.
The Reds do however, have a better modern European record and last won the Champions League in 2005. Liverpool are still in the Europa League this season and will take on Borussia Dortmund in the quarter-final stage.
Liverpool last won the Europa League under the previous name UEFA Cup back in 2001 under Gerard Houlier.
See More
Fans react to Liverpool star Emre Can display against Tottenham
Liverpool star Emre Can reveals details of his Turkish roots