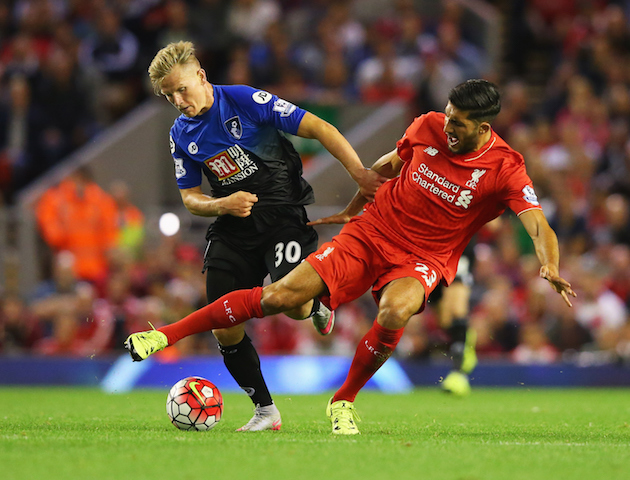 Liverpool star Emre Can has revealed that he is in talks with the Reds regarding a new contract.
The Germany international has been a key member of Jurgen Klopp's starting line-up so far this season, as Liverpool sit top of the Premier League table with 26 points after 11 games.
Can confirmed that his agent is in talks with the Merseyside club and that talks are progressing positively. The Germany international joned Liverpool two years ago from Bayer Leverkusen and spent his initial season playing as a defender under Brendan Rodgers.
"Yes, the club have spoken to my agent. The talks are going very good," the 22-year-old told Omnisport.
"I have one-and-a-half years left. I am still under contract and it is my agent's work [to sort it out]. I am very happy here at Liverpool."
The 22-year-old scored his second goal in consecutive weeks during yesterday's 6-1 win over Watford FC. Can also scored during the Reds win over Crystal Palace last weekend.
Can has made a total of 10 appearances in all competitions for the Reds this term and has provided two goals and an assist.
Liverpool take on Southampton in their next Premier League fixture on November 19.