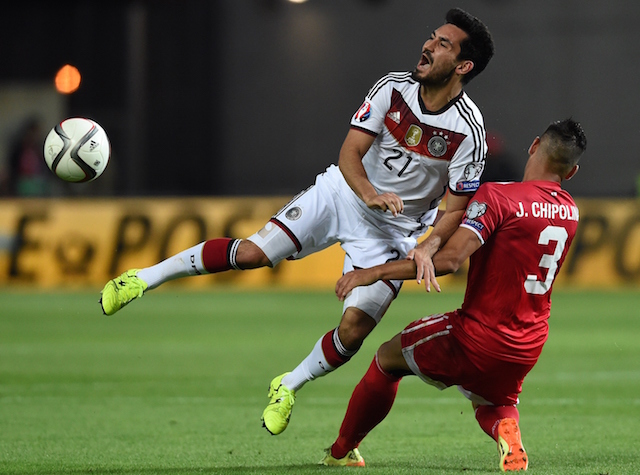 Manchester City star Ilkay Gundogan has revealed that he wants to emulate the out-of-favour Manchester United midfielder Bastian Schweinsteiger.
The 25-year-old has stated that he dreams of having a similar career to the former Bayern Munich star.
Gundogan recently made his debut for City following a long spell on the sidelines due to a dislocated knee. The City midfielder previously played alongside Schweinsteiger for the Germany national team.
"I would be absolutely delighted if I were to have a career similar to that of Schweinsteiger, both at club and international level," Gundogan stated at a news conference (Via AOL).
"We all know what he has done for German football. It is an honour to be likened to him.
"But I am just trying to contribute something to the team. I want to enjoy the moment and be ready whenever I am needed. It is obviously great to be back."
Gundogan played the full 90 minutes during City's 3-3 draw with Celtic in the UEFA Champions League.
Schweinsteiger joined Man Utd last summer but has been dropped from the senior squad by Jose Mourinho. According to the Express, the 32-year-old has even been made to train alongside the club's youth players.
The experinced midfielder has two-years remaining on his contract with the Red Devils and will prove to be an expensive reserve player if the club cannot move him on.
City take on Everton in their next Premier League game as they look to bounce back from a 2-0 defeat at the hands of Tottenham.