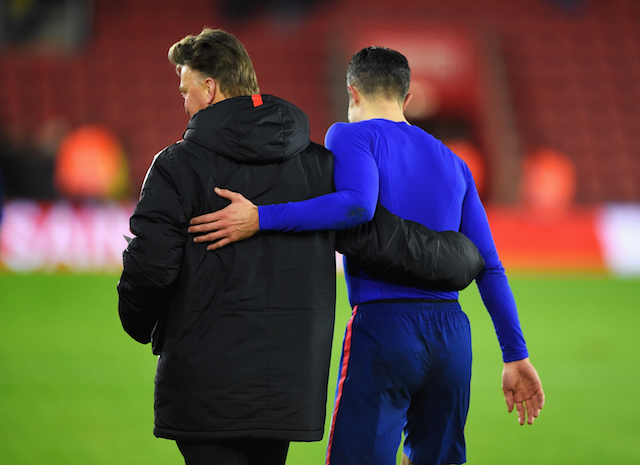 Manchester United manager Louis van Gaal revealed that Robin van Persie was one of his favourites last season and that he did protect the Netherlands international.
Van Persie was under the stewardship of Van Gaal last season and previously worked with the Dutch manager in the Netherlands national team setup.
"People have written that Van Persie is my favourite player and that I protected him and, yes, maybe I have done that," Van Gaal was quoted as saying in the Express.
Van Persie struggled for playing time last season due to injuries but still managed to score 10 Premier League goals and provided two assists in 27 appearances.
The 31-year-old striker joined United in 2012 in pursuit of the Premier League title and won the championship in his first season at the club.
The Dutch star joined Fenerbahçe on a £3.8 million move a fortnight ago and signed a three-year deal in-front of 18-000 fans at the Şükrü Saracoğlu stadium.
Van Persie has been included in the Fenerbahçe squad that will face Shakhtar Donetsk in the Champions League preliminary qualification games.