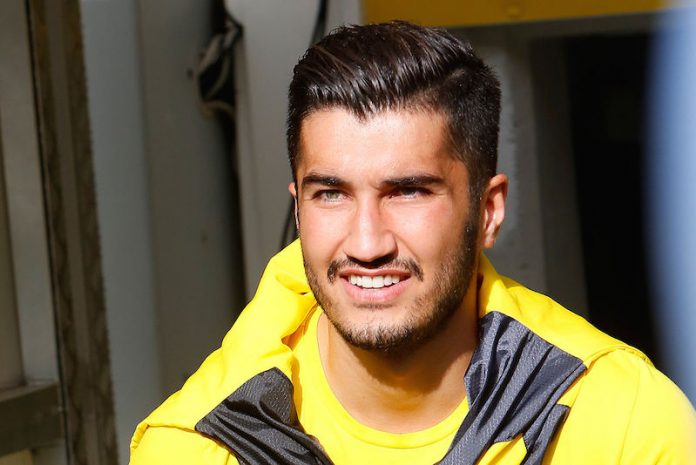 Nuri Sahin reveals Arsenal made a 'very attractive' offer in 2005 [divider]
Borussia Dortmund star Nuri Şahin revealed that Arsenal made him an offer in 2005 after the U-17 European Championship.
"After my performance in the U-17 European Championship Arsenal made a very attractive offer," Şahin told NTV Spor.
"However, my mum, dad and older brother thought I was too young and wanted me to stay.
"I ended up staying but it was enough to get the attention of Dortmund who gave me a professional contract and started playing me from a young age."
The Turkish international had another chance to join Arsenal in 2012 but moved to Liverpool instead on a loan.
Şahin was recently found to be the 2015 top performing central midfielder in Europe.
The Turkish international scored 100 in the CIES Football Observatory's latest performance rankings.
See More:
Nuri Sahin happy to return to Dortmund's starting line-up
Turkish Football Abroad
Mesut Ozil reveals he has a sixth sense
Şahin made his debut for Borussia Dortmund aged just 16, becoming the youngest player to appear in the Bundesliga.
 The 25-year-old later joined La Liga giants Real Madrid and played for Liverpool on loan before returning to Dortmund.
The Turkish international spent the first half of the season out injured but has since recovered and made 9 appearances in all competitions.