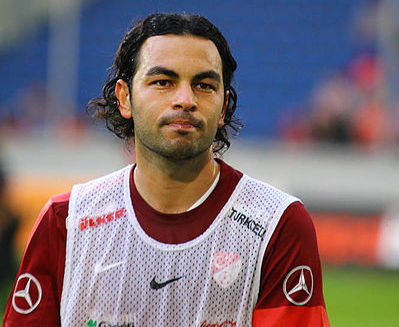 Selçuk İnan received offers from West Brom & Everton before Galatasaray move [divider]
Galatasaray midfielder Selçuk İnan revealed that he received offers from West Brom and Everton before joining Galatasaray.
"I did want to play abroad," İnan said speaking to TRT.
"But I also wanted to play Champions League football, at Galatasaray I have regular Champions League football so it was a tough decision to make at the time. 
"Now I feel a part of the club it would be tough to leave. 
"However, if I had not joined Galatasaray I was almost certainly going to play in the Premier League. 
"I had received offers from West Brom and Everton, I was really close to joining but Galatasaray gave me a great deal and I really wanted to play in the Champions League. 
"I weighed up the advantages and disadvantages of going abroad or staying in Turkey and decided Galatasaray was in my best interests." 
The 29-year-old joined Galatasaray from Trabzonspor on a free transfer in July 2011.
İnan has two goals and three assists in all competitions for Galatasaray this season.