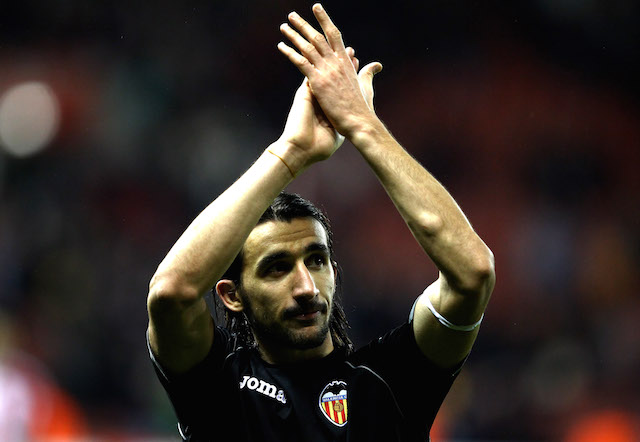 Sevilla are the latest club to join the race to sign Fenerbahçe midfielder Mehmet Topal according to HaberTürk.
The La Liga outfit are managed by Unai Emery who is no stranger to Topal having managed the Turkish international during his time in charge of Valencia.
Topal enjoyed two-seasons at Valencia after joining from Galatasaray in 2010 and played for two-seasons at the La Liga side.
The 29-year-old has given the green light to his agent to find a new club according to AMK.
The Turkish international is reported to have hinted that he will leave the club if his services are no longer required.
"I just try to do my job, if I am not wanted I am a professional and will do what is necessary for my career," Topal was quoted as saying.
Turkish newspaper Radikal claimed that Tottenham offered €6 million for the Turkish international however, Fenerbahce manager Vitor Pereira was reported to have wanted to keep the former Valencia man in Istanbul.
Topal was recently the victim of an armed attack on his car. The midfielder was travelling with Fenerbahçe youngster Uygar Mert Zeybek in his Mercedes G 63  shot at in an armed attack following training at the Can Bartu grounds.
The Fenerbahçe star was in his car returning home when his vehicle was shot at however, the gun attack did not prove to be fatal as the bullet proof glass protected the Turkish international from serious injury.