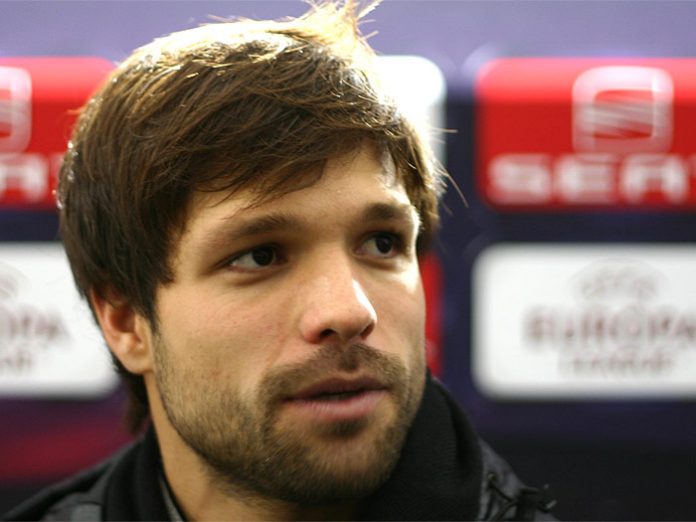 Shirt Wars: Diego Ribas fights for right to give shirt to young Bayburt player [divider]
Diego Ribas had to fight with Bayburt vice-president Hakan Kobal to give his shirt to 19-year-old opposition player Hakkı Helvacı following Fenerbahçe's 3-1 win in the Turkish Cup.
Diego gave his shirt to Helvacı after the game but Kobal rushed onto the pitch and tried to take the shirt off the young player.
The Brazilian playmaker than pulled his shirt back off Kobal and gave it back to Helvacı.
Diego was playing his first game after returning from injury and played the full 90 minutes against Bayburt.
Fenerbahçe moved into second place in the Turkish Cup Group E on three points following the win.
PTT 3. Lig side Bayburt remain in last place having lost both games in the cup so far.