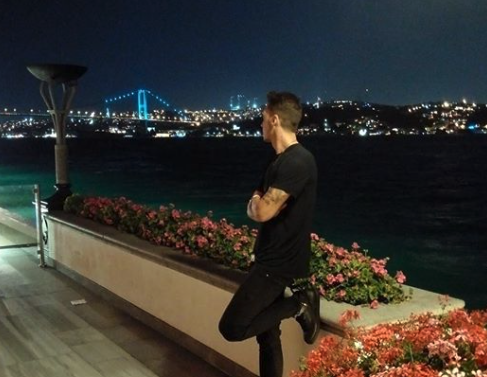 Fenerbahce were reported to have held talks with Mesut Ozil in a report that emerged from Hurriyet sports journalist Ahmet Ercanlar.
Ozil reportedly spent 17 hours in Istanbul over the course of his latest trip to the Istanbul where he entered discussions with the Fenerbahce regarding a future move.
Fenerbahce did not hold talks directly with Ozil a source close to the club revealed to Turkish-football.com – legally they would not be able to hold one on one talks without Arsenal's knowledge.
The talks that took place were between intermediaries close to future Fenerbahce presidential candidate Ali Koc.
The Koc family are one of the most powerful and influential families in Turkey worth billions. Ali Koc recently revealed that he will run for presidency – which he would be almost certain to win – in January 2018.
Talk of Ozil leaving Arsenal are baseless for the time being and the initial report did underline that the negotiations were regarding a future move. Fenerbahce do intent do sign the playmaker in the future but they will not attempt to prize him away from London next season.
Koc is expected to make a marquee signing and make sweeping changes at the club. Ozil is a self-confessed Fenerbahce fan having grown up supporting the club as a kid.
Sabah reported Ozil as saying: "My family are from the Black Sea region of Turkey and I'm a Fenerbahce fan, I would consider playing for them in the future."
Ozil is a Germany international player but he also an ethnic Turk, bi-lingual in German and Turkish. The 28-year-old is a popular celebrity in Turkey and regularly visits the country.