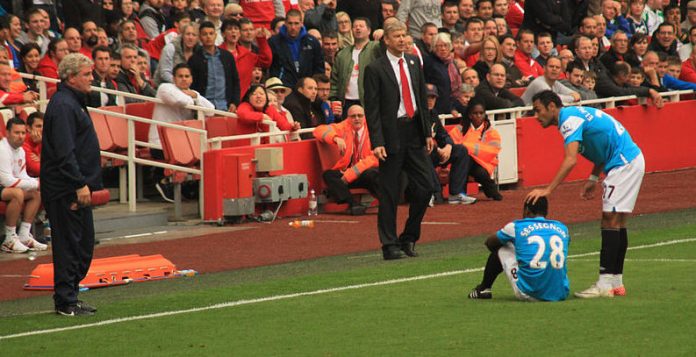 Wenger admits he would be 'stupid' not to field strong side against Galatasaray [divider]
Arsenal manager Arsene Wenger has revealed that he will take a full strength side to Istanbul to face Galatasaray on Champions League Match Day 6.
"I will try to win the last game and you never know," Wenger said.
"If Anderlecht win in Dortmund and we don't win in Galatasaray you will say we were stupid.
"It is unlikely, let's say it is 90 per cent that we will finish second and Dortmund will finish first."
Arsenal are currently second in Group D with 10 points however, if Anderlecht beat Borussia Dortmund and if the Gunners defeat Galatasaray, Wenger's side will clinch first place.
The Gunners beat Dortmund 2-0 at the Emirates stadium to secure a place in the Last 16 for the 15th time in a row.
Galatasaray remained bottom of the group following a 2-0 away loss against Anderlecht. The Lions have conceded 15 goals in the competition and only scored twice.