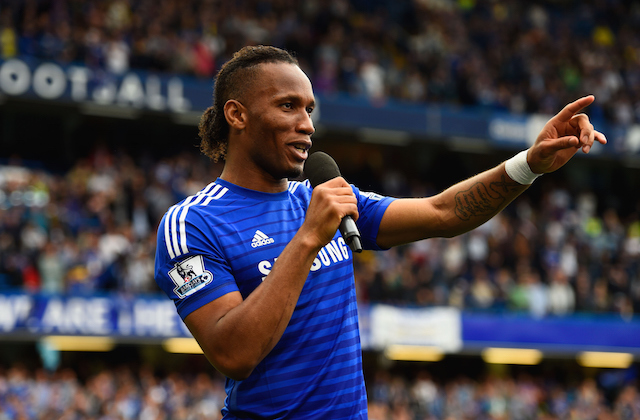 On-loan West Ham striker Emmanuel Emenike has been busy giving interviews recently and if there is one thing we have taken from his life story it is that the Nigerian international rarely has a dull moment.
From prison in Turkey to rising from being on $50 per-week to making millions in the Premier League Emenike's life story would make for a fascinating biography.
The powerful striker's most recent revelation was how the Nigeria national team motivated themselves for the 2013 African Cup of Nations final against the Ivory Coast.
Emenike stated that the team was 'ready to die' and that they were so impressive that Didier Drogba himself came into their changing room after the game to congratulate them.
"It was against Ivory Coast (Cote d'Ivoire) and that is the feeling of every member of the team. We were ready to die on the pitch. We motivated ourselves and went into the match without any fear of (Didier) Drogba," Emenike told the Nation.
"We just went out and proved who was the better between the two teams and thank God, we came out victoriously. Drogba later came into our dressing room to congratulate us."
Emenike claims that he knew Nigeria would win the final – easier to say in hindsight.
"Moreover, that was the moment I knew we were going to win the trophy. I told my dad we were coming back with the trophy after beating the Ivoirians," he added.
The 28-year-old joined the Hammers on a six-month loan from Fenerbahce last month and has made two appearances for his new club.
See More
5 Facts about West Ham signing Emmanuel Emenike
3 reasons Emenike could be a success at West Ham