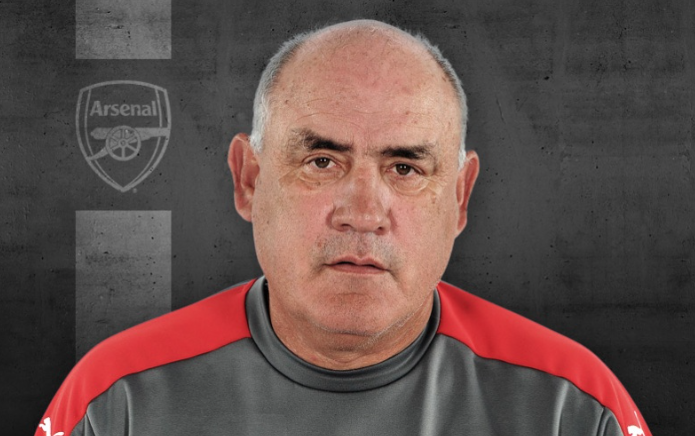 Arsenal first team coach Boro Primorac set to leave Arsene Wenger after 20 years by his side for Turkish adventure
Arsenal first team coach Boro Primorac has been Arsene Wenger's right hand man for 20 years.
Primorac joined the Gunners with Wenger when he first took over the club in 1997 from Japanese outfit Nagoya Grampus.
More: For Mesut Ozil news and everything you want to know about the Arsenal star
Konyaspor manager Aykut Kocaman is expected to depart at the end of the season and according to Turkish sports newspaper Fotospor, Primorac is set to take over.
Primorac speaks several languages including, Serb-Croat, English, French, Japanese, German, Spanish, Portuguese and Italian.
The Bosnian coach does not speak Turkish but managers from former Yugoslavia have tended to do well in Turkey.
Slaven Bilic enjoyed a successful stint at Besiktas before taking over as West Ham boss.
Meanwhile Igor Tudor is currently manager of Galatasaray.
Primorac may not be a household name or enjoy the same media attention the likes of other Arsenal coaches such as Steven Bould receive but he is highly respected by the club.
The official Arsenal website is full of praise for Primorac describing the first team assistant coach as being 'widely respect' and having a 'hugely positive influence on the Gunners'.
"Boro's shrewd eye and comprehensive technical understanding of the game are widely respected within the sport and have earned him Arsène's deep trust.

"Boro tends to stay out of the limelight, but can be found at first-team, reserve and academy matches alike – providing an important and hugely positive influence on the Gunners' players and staff."
Primorac has coached Cannes, Valenciennes and Guinea Bissau in the past. If he was to embark on a Turkish adventure it would be his first managerial stint in the Super Lig.
Should the experienced coach leave Arsenal it would be the first time he has not worked with Wenger since 1994 when they started working together in Japan.
Wenger faces an uncertain future at Arsenal, the board have reportedly told the experienced manager that he must make a decision whether to stay on or leave during the international break according to the Mirror.
The Arsenal boss has been offered a new two-year contract but he has yet to sign the deal.
Wenger has come under fire from sections of the Arsenal fanbase and the media after a disappointing league and Champions League campaign.
Konyaspor meanwhile, are currently 9th in the league standings, 12 points off breaking into 4th place which would be necessary if the Anatolian Eagles want to return to European competition next season.