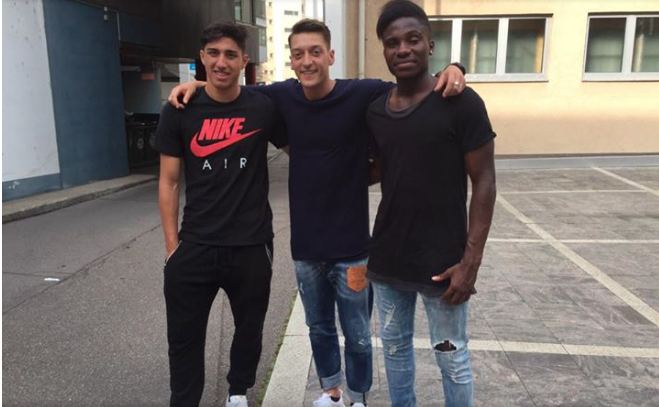 Turkish-Football recently reported that Arsenal have been scouting a player in Germany of Turkish origin.
London.Football has now revealed that Arsenal are interested in Stuttgart youngster Berkay Ozcan.
More: For Mesut Ozil news and everything you want to know about the Arsenal star
His agent, Baris Yukselsen stated: "Many top clubs are interested at Berkay.
"Arsenal has Berkay on its list, but at the moment he is focusing on Stuttgart's resurgence." 
Ozcan was born in Germany but he is of Turkish origin and plays for Turkey at youth international level.
The 19-year-old has also represented Germany's youth teams and can play for either national side at senior level.
Arsenal star Mesut Ozil is also an ethnic Turk born in Germany but that is not where the similarities end.
Ozil was involved in promoting Ozcan back in 2016 and helped M ONE B Sportsconsulting in raising awareness of the Stuttgart youth.
The Arsenal playmaker spent time with M ONE B Sportsconsulting, taking pictures and regularly meets with the rising star.
Ozcan was quoted in 2015 as saying: "Ozil is my idol, he visits us regularly and always give his support, he has helped me a lot."