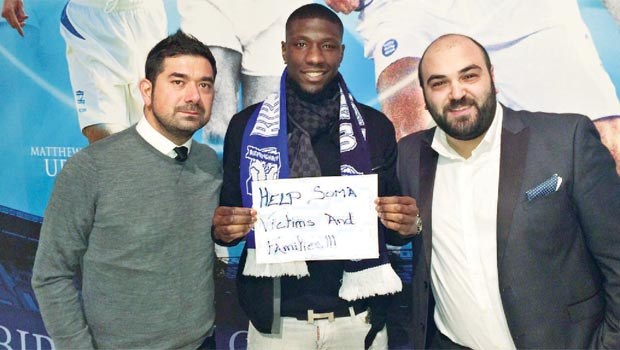 Birmingham City signing Moussi donates wages to Soma and three other charities [divider]
Birmingham City signing Guy Moussi has revealed that he will be donating all his wages to charities after signing a short-term deal until 18 January.
The French midfielder will give his wages to to four chosen charities.
The charities he has chosen are the Birmingham City Disabled Supporters Club through the Level Playing Field campaign, Stop Ebola, MIGDM (Mission Internationale des Querisons des Delivrances des miracles) in Paris and the final charity is the TEV Soma Charity raising money for the Soma Mine disaster in Turkey.
Moussi made 150 appearances in his six-year spell at Nottingham Forest before being released as a free agent.
The TEV Soma Charity raises money for the Soma Mine disaster in Turkey.
Three hundred and one people were killed in the Soma mining tragedy on May 13 2014. The mining disaster was the worst-ever industrial accident to have occurred in Turkey.