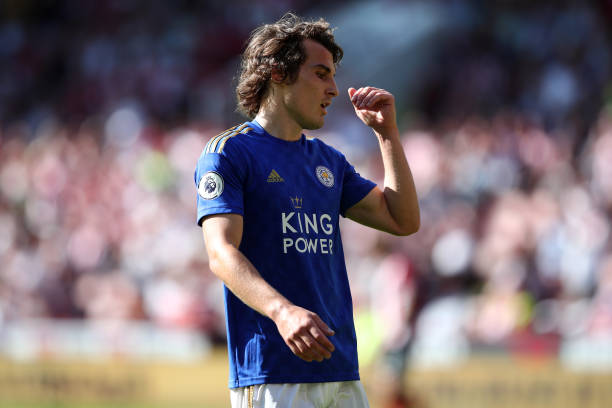 Leicester City beat Sheffield United 2-1 at Brammal Lane on Saturday in the Premier League.
Caglar Soyuncu started for the third successive game in defence.
Soyuncu has filled in for Harry Maguire following his transfer to Manchester United this summer.
The Foxes are unbeaten this term and have let in just two goals with the Turkey international starting in defence.
Leicester City boss Brendan Rodgers revealed that he has been impressed with Soyuncu's form.
Rodgers said that he expects Soyuncu to make mistakes but that he is learning and growing as a player.
"The team structure is very good in terms of how we defend. Today, we were really tested," Rodgers said after the 2-1 win at Sheffield United on Saturday.
"We've got young players. Cags, whose come in and playing at centre-half, and doing very well, he'll make mistakes.
"He's still learning but he's settled in really well. We've got Wes (Morgan) and his experience when you need him to come into the game. Jonny Evans is a top-class centre-half."
Soyuncu managed to provide his first assist for Leicester against the Blades.
Fuchs crossed the ball which Soyuncu managed to get a head-on before Barnes finished with a half-volley from 18 years.
See More: How To Pronounce Leicester City Signing Caglar Soyuncu – The Toughest Name In The Premier League
The 23-year-old defender won six aerial balls, making four tackles, two interceptions and made eight clearances.
The Foxes take on Bournemouth next in the Premier League at the King Power Stadium on Saturday 31 August.