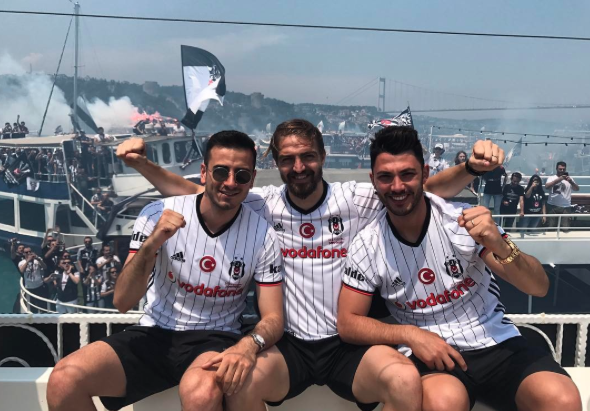 Club official confirms Inter & AC Milan interest for €10m Arsenal target who used to play for North London outfit
Arsenal could face competition for star midfielder Oguzhan Ozyakup according to Besiktas sporting director Ali Naibi.
Speaking to Calciomercato at the Wyscout event in Stamford Bridge last week Naibi confirmed interest from AC Milan and Inter Milan.
Naibi did however, underline that an official offer has not been made and that they want to keep hold of Ozyakup until at least next summer.
"I know of Inter's interest and Milan for Ozyakup, but we never received an official offer or a request from them. For us it is very important, it's our captain and we want you to stay with us because we want to bet on the title," Naibi said.
Arsenal are willing to pay €10 million for Ozyakup in a bid to replace Mesut Ozil according to the Aksam newspaper.
Per the source, the Gunners are preparing to replace Ozil with the midfielder they sold to Besiktas for just £400,000 five years ago.
Ozil has under 12 months remaining on his contract but has yet to sign a new deal with Arsenal.
Ozyakup has played a key role in Besiktas winning the league title for the past two seasons.
The Black Eagles are currently first in the Champions League Group G on 10 points after four games.
Ozyakup has under 12 months remaining on his contract but has yet to reach an agreement over a new deal.