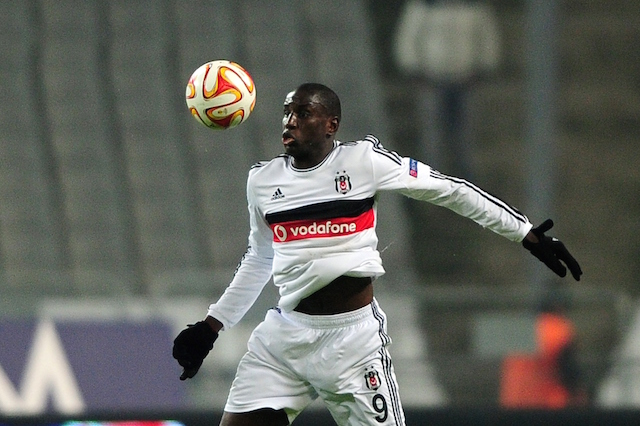 Basaksehir striker Demba Ba revealed why he left Chelsea for Besiktas in 2014 and opened up about his time in Turkey.
Ba gave a frank interview to AA journalist Hilmi Sever today at the preseason camp in Austria speaking about his experiences so far in Turkey.
The 34-year-old striker revealed that he wanted a change from Chelsea and that he had no trouble settling into life in Turkey.
"A lot of people asked why I left Chelsea for Besiktas. To be honest I liked the idea of  playing somewhere completely different and moving to a predominantly Muslim country made it easier to settle in," Ba said.
Additionally, Ba revealed what he likes about Turkey compared to other places he has lived.
"What I like about Turkey is the freedom people have," he added.
"I can fulfill my religious duties here, go to the mosque to pray, fast and everything else.
"Additionally, if for example, a woman wants to cover up she can and if she does not want to she does not have to. It is difficult to find this kind of freedom and understanding elsewhere. 
"The media write a lot of bad things about Turkey but I feel free.
"In other countries I've been told by teammates and coaches that I should not fast. Seen Muslim women abused for what they wear. Seen guys wearing religious or cultural dress mocked on the street. I never encountered this in Turkey.
"There are a lot of things I like about Turkey and I love playing football here." 
Ba moved to China in 2015 before returning to Besiktas in January 2017 where he lifted the Super Lig title.
The experienced striker was snapped up by fellow Turkish side Goztepe in January 2018 before returning to China.
Ba returned to Turkey in January 2019 this time joining Basaksehir.
See More: Besiktas Boss Plays Loris Karius as Defender in Training to Develop His Outfield Game
The former Chelsea man has another two-years remaining on his current contract.
Ba struggled for playing time last season scoring just two goals in five games for the Super Lig runners-up.
Basaksehir booked a place in the Champions League playoffs following the 2018-19 Super Lig campaign.