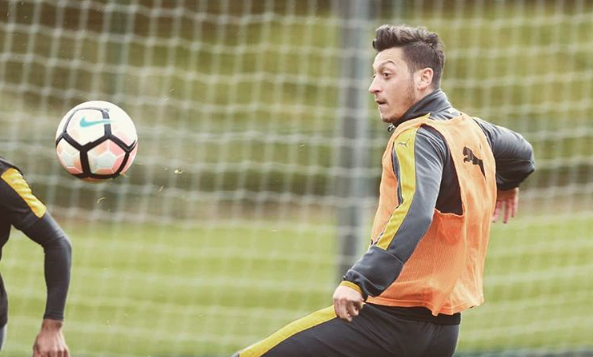 'His Elegant dress sense' – Arsenal star reveals eight reasons why he loved working under Man United boss Jose Mourinho
Arsenal playmaker Mesut Ozil is well known fan of Manchester United boss Jose Mourinho.
The Germany international played under the Portuguese tactician for three years during his spell at Real Madrid. In fact, it was Mourinho who signed Ozil to the La Liga giants.
See More: For Mesut Ozil news and everything you want to know about the Arsenal star
Despite Arsenal boss Arsene Wenger and Mourinho's frosty relationship, Ozil has maintained close ties for former Inter manager.
"Özil is unique. There is no copy of him – not even a bad copy," Mourinho was quoted as saying by Talksport.
The Express has printed eight quotes which reveal the reasons why Mesut Ozil loved working with Jose Mourinho.
All the quotes come from Ozil's latest book Gunning for Greatness: My Life.
"The fact he always looked controlled."
"That he had charisma encountered in few managers."
"The way he spoke."
"How positive he always remained with his players."
"Passion with which he motivated his players from the touchline."
"The fact he was supremely confident."
"His Elegant dress sense."
"The way he moved."
The quotes may not go down well with the Gunners fans. Ozil's future with Arsenal is still cast in doubt after failing to put pen-to-paper on a new contract.
The 28-year-old has just 14 months remaining on his current deal with the north London based club.
Ozil has won two FA Cup trophies since making the move to Arsenal from Real Madrid back in 2013.
The Gunners booked their place in this season's FA Cup final on Sunday when they defeated Manchester City.