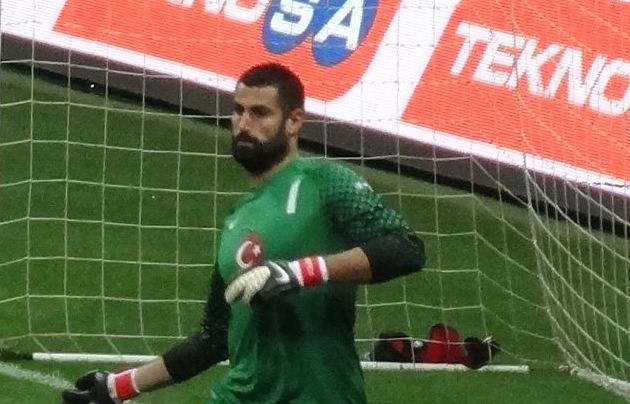 Journalists' union denounces violence against reporters at Turkey – Kazakhstan game [divider]
The Turkish Journalists Union (TGS) condemned the violence used against reporters at Turkey – Kazakhstan game by members of Emre Belözoğlu and Volkan Demirel's alleged private security.
The statement read: "The Turkish Journalists Union (TGS) strongly condemned the violent treatment faced by the journalists who were attempting to take photos of the players. The union called onthe İstanbul Security Directorate and Turkish Football Federation (TFF) to do their duty and bring the culprits to justice.
"This event was preceded by other cases; a goalkeeper threatened one of our colleagues with police detention, a player displayed immoral behavior against journalists and a team chairman attempted to run over journalists with his car. Those responsible for violent acts are not brought before justice and this emboldens others to act irresponsibly." 
Belözoğlu and Demirel's security attacked reporters following Turkey's 3-1 win over Kazakhstan.
Demirel walked out ahead of Turkey's Euro 2016 qualifier at home to Kazakhstan after being abused by his own fans.
The experienced keeper was reported to have left the stadium briefly before returning with Belözoğlu.
After the game both players left unaccompanied by any staff or representatives from the Turkish Football Federation.
Demirel entered Belözoğlu's car but shortly after they drove off, their security attacked the reporters and a brawl broke out.