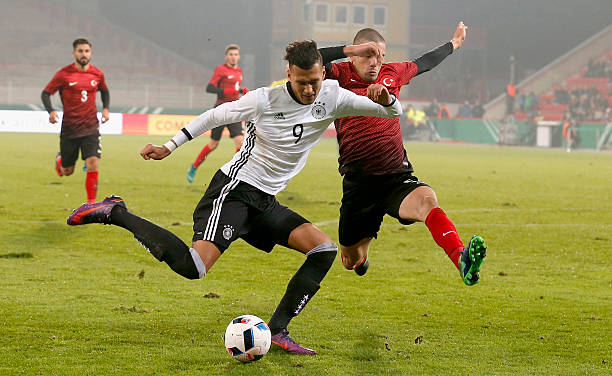 Juventus defender Merih Demiral will travel with the squad to China after being granted a visa.
Demiral initially had his visa application rejected and was set to travel back to Italy alone following the Tottenham clash in Singapore on Sunday.
Turkish foreign minister Mevlut Cavusoglu intervened and was able to get the Chinese authorities to grant Demiral a visa.
As a result Demiral will be part of the Juventus squad that will take on Inter in Nanjing, China on Wednesday.
The 21-year-old defender made his debut today against Tottenham in the Singapore stadium.
Demiral was brought on at half-time and played 45 minutes in the 3-2 defeat against Spurs in the International Champions Cup.
See More: The Story Behind Merih Demiral Picking The No 28 Juventus Shirt Revealed
He became the first Turkish international player to play for Juventus in the process.
The young defender joined Juventus on an €18m move from Sassuolo in July.
The reigning Serie A champions will wrap up their pre-season friendlies with a game against Atletico Madrid in Stockholm, Sweden.