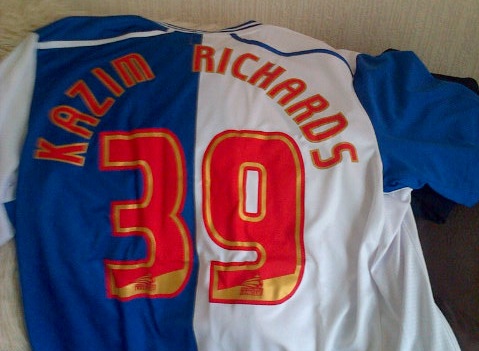 Kazim Richards returns to Turkish national team setup [divider]
Feyenoord forward Colin Kazim Richard has been called up to the Turkish national team squad ahead of the European Championship 2016 group stage game against the Netherlands.
"I have missed the national team, it is great to be back, it is great to be home," Richards was quoted as saying by Eurosport TR.
See More:
Kazim goal unable to prevent PSV win
Bursaspor News
Arsene Wenger & Thierry Henry were also criticised – Kazim hits back at critics
The Turkish international has scored 10 goals and provided six assists in all competitions for Feyenoord this season.
The English born Turkish international has two goals in 35 appearances for the Turkish national team.
Richards made his debut for Turkey back in June 2007 under Terim.
The Feyenoord forward starred in the Turkish national teams semi-final finish in the 2008 European Championships.
The 28-year-old forward is a former Arsenal youth player is currently on loan at Feyenoord from Bursaspor.
The Netherlands are currently third in Euro 2016 qualification Group A with six points from four games, while Turkey sit fourth with four points after four games.