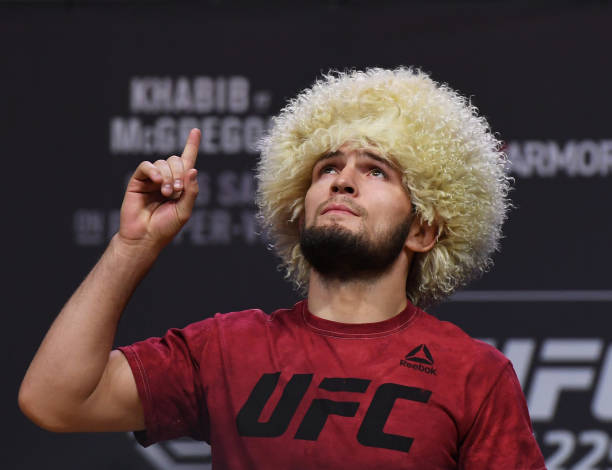 UFC 229 ended in controversial fashion following Khabib Nurmagomedov victory over Conor McGregor.
Khabib Nurmagomedov defended his UFC Lightweight Championship belt after forcing McGregor to tap-out in the fourth round.
However, that was not an end to the violence as Khabib decided to jump over the cage to start a brawl with McGregor's camp.
Khabib has since apologised for the incident and three members of his team were arrested in response to an attack on McGregor.
Interestingly, new footage has surfaced online showing Conor McGregor throwing the first punch which sparks the violent reaction from Khabib's team.
See More: The Reason Why Galatasaray Fans Will Be Supporting Khabib Nurmagomedov Against Conor McGregor At UFC 229
New footage from UFC 229 reveals Conor McGregor throwing the first punch at members of @TeamKhabib, explains why he dropped charges! #Khabib #KHABIBvsMcGregor pic.twitter.com/WODY7RVqWr

— ELLAHI (@__ZME__) October 7, 2018