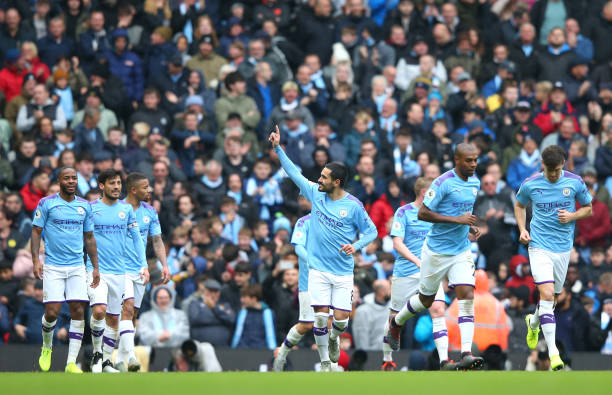 Manchester City midfielder Ilkay Gundogan has broken his silence following the outbreak of the Coronavirus.
Gundogan underlined that it is important to 'stay calm' and 'take care of yourself'.
There has been some panic buying in supermarkets and with the constant media coverage of the ongoing pandemic has people on high alert.
The midfielder of Turkish origin also Tweeted that there 'are far more important things than football'.
A situation we've never been in before & it shows again that there are far more important things than football. Stay calm and take care of yourself 🙏🏼 pic.twitter.com/EUxyxU58kQ

— Ilkay Gündogan (@IlkayGuendogan) March 13, 2020
The Manchester based side are currently unaffected and nobody from the team or staff has been diagnosed – at least not publically.
City was, however, scheduled to play Arsenal on Wednesday but the game was postponed due to coronavirus.
Gunners manager Mikel Arteta was diagnosed with the virus and all Premier League games have now been suspended until April 3 at the earliest.
The Premier League will resume on April 4 subject to "conditions at the time".
Additionally England's international friendly matches against Italy on 27 March and Denmark four days later are off.
The Turkish Super Lig will, however, continue being played behind closed doors and remains one of the few first-tier leagues that have not been suspended.