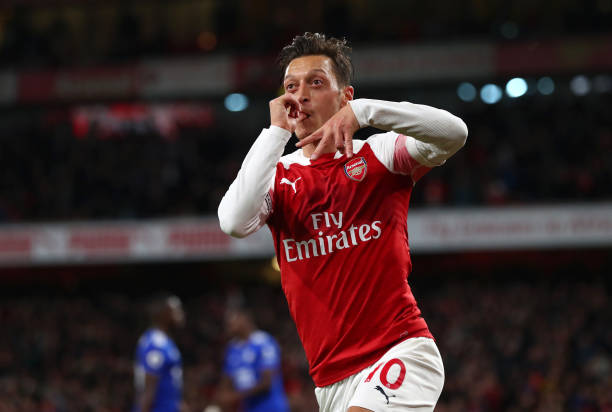 Former Arsenal star and current Sky Sports pundit Paul Merson believes that Mesut Ozil is the reason the North London based side could struggle to sign big name players in the future.
Merson feels that whenever the Gunners try to sign a player in the £50-60m range they will want the same wages Ozil gets which will be difficult to match.
The ex-Arsenal man feels believes that was part of the reason why Aaron Ramsey is leaving at the end of the season. The Wales international will be out of contract this summer after talks over a new contract stalled.
See More: Roma Name Their Price For Arsenal Target Cengiz Under After Rejecting £35m Offer
"Letting Ramsey leave is just bad, bad club management isn't it," Merson told Sky Sports.
"To let player contracts run out in this day and age for how much these players go for and how much they're worth is criminal.
"To let him leave the club and walk away for free, somebody in his prime leaving for nothing, it's a football crime.
"Now they have got to replace him and that will cost money but until the Ozil problem gets sorted out they are going to find it difficult to bring in players.
"Because if they bid £50-60m for someone, the first thing the player will say is well I want what Ozil is getting.
"And when the club says you aren't getting that then the player will just say well I'm not coming then. And that is what happened with Ramsey."
Ozil is the highest paid player in the Arsenal squad earning £350,000 per-week.
Merson also made it clear that it could be over 20 years until Arsenal win the Premier League again.
When asked how close the Gunners are to pushing for the Premier League title: "What do you think? 20 years.
He responded: "They're a million miles away at the moment and the way it is going right now they probably need seven players to compete.