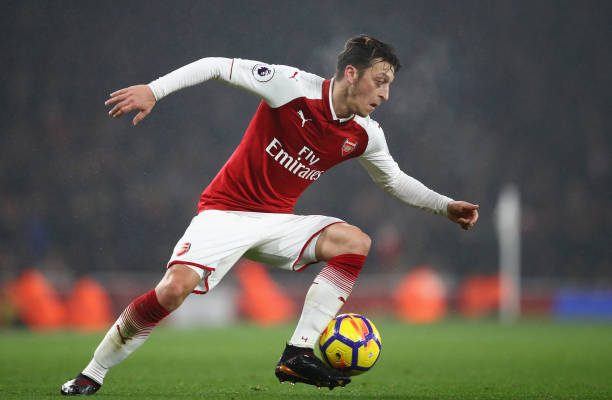 President of the German Football Association (DFB) Reinhard Grindel has admitted that Arsenal playmaker Mesut Ozil needed more support.
Ozil endured a turbulent summer after being pictured alongside Turkey's President Recep Tayyip Erdogan. Things went from bad to worse after Germany crashed out of the 2018 World Cup after finishing bottom of Group F.
The 29-year-old was targeted by the German press and ex-Germany internationals. Ozil subsequently announced his retirement from the national team citing racism and discrimination.
"In the eyes of Grindel and his supporters, I am German when we win, but I am an immigrant when we lose," Ozil wrote in a statement posted to social media.
There have subsequently been calls for Grindel to resign. The DFB president has broken his silence on the matter stating that he should have handled things differently while rejected Ozil's claims that he was scapegoated following Germany's World Cup disaster.
See More: 'Had Enough', 'Was Just A Spectator', 'New Style Takes Time' – Arsenal Fans Give Mixed Response To Mesut Ozil Display Against Chelsea
"I should have positioned myself more clearly given the racist attacks from some corners and should have put myself in front of Mesut Ozil," Grindel told German daily Bild.
"Such attacks are unacceptable. I should have found clear words."
"I am sorry he feels let down by the DFB.
"But it is important to emphasise that after the World Cup, I never commented on his performances.
"For me it was always clear that we win together and lose together.
"To blame a single player for going out would be absurd.
"After the photos with president Erdogan, Ilkay Gundogan made a clear statement.
"I would have liked that also from Ozil, because I know from conversations with fans that they also had questions about it.
"However, this must not be misunderstood as a criticism of his playing performance."
Arsenal are back in action this weekend when they take on West Ham United at the Emirates.