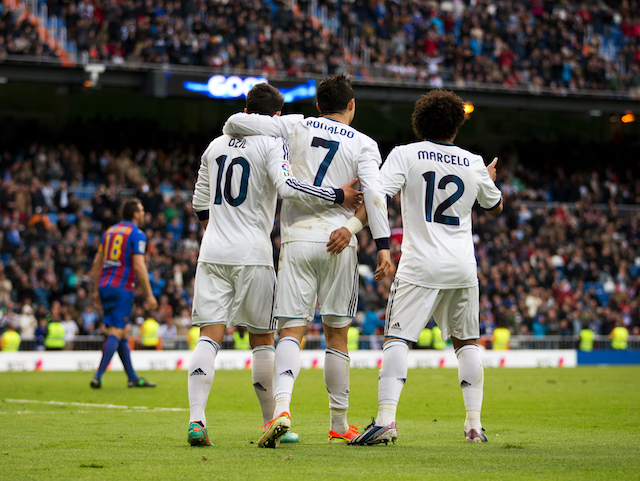 Revealed: The bust up that resulted in Ozil 'being disgraced' and leaving Real Madrid for Arsenal
Germany international playmaker Mesut Ozil has revealed how he ended up leaving Real Madrid due to his father.
Ozil detailed the revelations in his brand new autobiography named 'The Magic of the Game' which has been serialised by German outlet Bild.
The Germany international stated that his father's negotiating skills caused a rift between himself and Real Madrid president Florentino Perez.
"My father Mustafa represented me at this time as an adviser. He was convinced that by now he would understand enough about the profession and no longer depend on the help of other agents.
"I did not intend to leave Real Madrid at all. My father and I both had the goal of extending prematurely for a further year. My father then took over the negotiations. He contacted Florentino Perez and made appointments.
"It was not about greed. It was just a fair payment. And at first Real did not match us. But the situation was new to my father. He did not know how to be placed under negotiation pressure in this form.
"He had not done dozens of negotiations with the biggest club managers, and accordingly, he had to be honest, he had to admit that he had to deal with such a provocative offer."
See More: For Mesut Ozil news and everything you want to know about the Arsenal star 
Ozil went onto state that his fathers lack of negotiation skills and temper caused reparable damage.
"That is why he did not keep a cool head as it would probably have been important," Ozil said.
"In contrast to a man like Florentino Perez, who expects people to dance to his pipe, stubbornness was not appropriate.
"And it was not at all right for my father to leave the office and slam the door to Perez's office shut."
"I had fallen into disgrace with the boss [Perez] of my club, although I had not done anything wrong at all.
"I was threatened with sitting in the stands. Suddenly I had to act. For my career. It was not at all questionable to play any more – especially if this decision were not based on performance criteria."
Ozil ended up joining the Premier League giants Arsenal for a club record £40 million in September 2013.
The 28-year-old has lifted two FA Cups during his spell at Arsenal but is yet to win the Premier League.
Ozil has provided eight assists and scored nine goals in 29 apperances for the north London based club this season.
Arsenal are currently in forth place in the Premier League with 50 points after 25 games. The Gunners take on Liverpool this weekend.