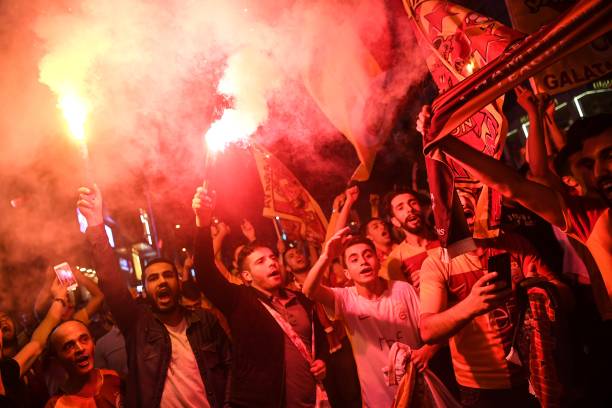 The Super Lig has always been a breeding ground for young football talent, and Efe Tatlı, Umut Güneş, and Gökdeniz Bayrakdar are among the latest names to make their mark in Turkish football. These young players have impressed fans and coaches alike with their exceptional skills on the field, and their performances have not gone unnoticed.
In this article, we will look at these rising stars and their journeys to become some of the most exciting players in the Super Lig.
Sacha Boey
Sacha Boey is a promising French footballer who plays as a right-back for Galatasaray in the Turkish Süper Lig. Born on September 13, 2000, Boey began his professional career at Rennes, where he debuted in a Ligue 1 match against Toulouse FC on May 5, 2019. He quickly established himself as a critical player for the team, showcasing his excellent technical skills and ability to read the game.
In July 2021, Galatasaray announced that Boey had signed a contract with the club to keep him there until the end of the 2024-25 season. Since joining Galatasaray, Boey has continued to impress with his performances, earning the praise of fans and football experts alike.
Manchester United have shown interest in signing Galatasaray right-back Sacha Boey to bolster their defence this summer. Sources say United has made inquiries about his availability, but no talks or offers have taken place yet. Boey, who has three years left on his contract, is valued at around €20 million by Galatasaray. The 22-year-old has attracted interest from other clubs, such as Arsenal and Newcastle United.
Arda Güler
Arda Guler is an 18-year-old midfielder who has taken the Turkish football league by storm this season. The Fenerbahce player has been dubbed the "Turkish Messi" by fans in his homeland thanks to his excellent technical ability, left-footedness, and impressive performances on the pitch.
Guler debuted for Fenerbahce last season and quickly became a regular starter for the Turkish giants in this campaign. He primarily plays in central midfield but has experience playing as an inside winger. His ability to move the ball quickly and accurately under pressure is remarkable for such a young player.
Several European clubs have expressed interest in Guler, but Barcelona seems to be leading the race for his signature. The Catalan club is known for developing young talent, and Guler's potential to become one of Europe's best players has caught their eye and could be one to watch for the future.
Nathan Redmond
Nathan Redmond is an English professional footballer known for his role as a winger for the Süper Lig club in Beşiktaş. While not a young star, he is new to the Super Lig, only joining in September 2022. He was born on March 6, 1994, in Birmingham, West Midlands, to parents of Irish and Jamaican descent. Redmond started his football career as a youngster with his hometown club, Birmingham City. At 16 years and 173 days old, he made his debut for Birmingham City in the League Cup second-round tie against Rochdale, becoming the club's second-youngest player ever.
He represented England at levels up to under-19 and made his first under-21 debut in the 2013 European Under-21 Championship finals.
In the 2013 close season, Redmond moved to Premier League club Norwich City before switching to Southampton in the 2016 close season. In 2022, he signed up for the Turkish Süper Lig club Beşiktaş.
Besiktas continued their winning streak with a 3-1 victory over Giresunspor in the Super Lig on Saturday at the Vodafone Park Stadium. Nathan Redmond, who had previously scored three goals and provided an assist in the Istanbul derby against Fenerbahce, once again put on an impressive performance by scoring in the game. Redmond has been a key player for Besiktas this season and could be an outsider contender for the Golden Boot next season, according to football odds today, scoring four goals and providing five assists in 1132 minutes of Super Lig football. He has also contributed three goals and three assists in the team's last three games.
Besiktas moved into second place in the league table, eight points behind leaders Galatasaray, after Vincent Aboubakar scored a brace in the win over Giresunspor. However, Fenerbahce have two games in hand, while Galatasaray have one game in hand.
Edin Višća