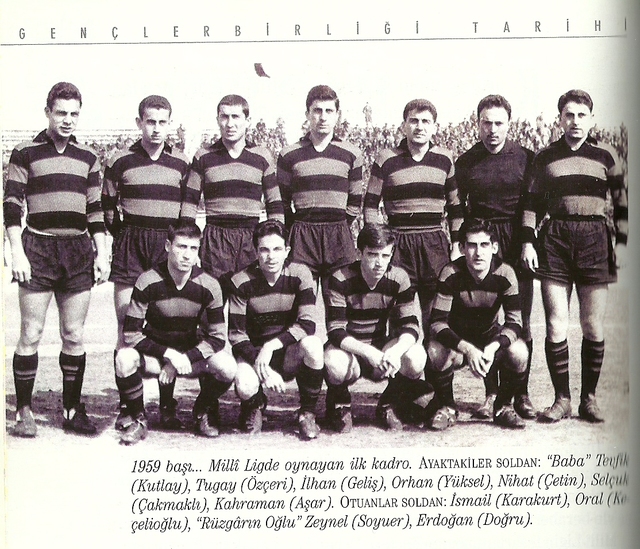 Founded: 1923
Stadium: Ankara 19 Mayıs Stadium
---
Background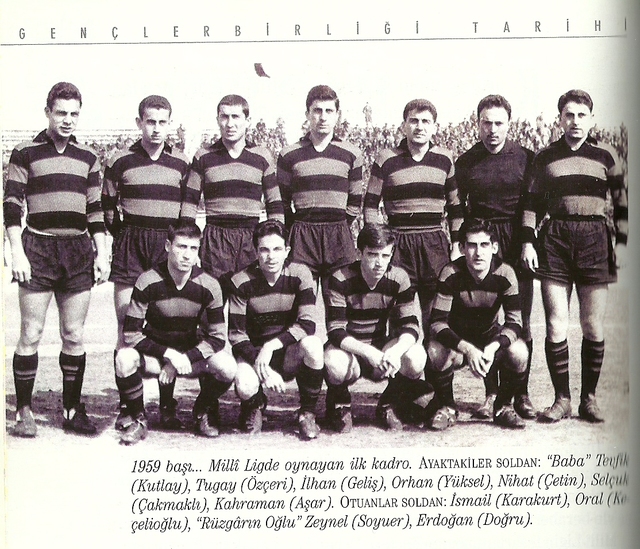 Gençlerbirligi football club nicknamed Ankara Rüzgâri (The Wind of Ankara) are based in the countries capital city, Ankara. They were founded in 1923 the same year the Republic of Turkey was established. Gençlerbirligi actually translates to, 'Union of Youth', a name one of their founder's chose due to the initial members of the team all being young students who had rallied together to form their own team after failing to make their school Ankara Erkek Lisesi (Sultani Mektebi)s team.
The initial members of this team were Ramiz Eren, Mennan İz, Mazhar Atacanlı, Sait, Kenan, Nuri, Namık Katoğlu, Namık Ambarcıoğlu, Rıdvan Kırmacı, Hafi Araç, Ruhi, Sarı Ziya and Hakkı. The Turkish surname law which required every family to chose an official surname was passed a decade later in 1934, which is why some of the players listed had no surname.
The students were struggling to find a sponsor who would support the team until Ramiz Eren's good friend Asim bey's father who was a member of parliament for the Muş province agreed to back the team. His first request was that the players find themselves a football kit to wear, there was only one clothes shop selling kits at the time and the only colours they had were Red and Black, hence this is where the clubs colors stem from.
The newly established team faced their school team Sultani in their first competitive game which ended up being a turning point in the future establishment of the team as a professional club. They defeated their adversaries 3-0 and grew in strength until the school team could not compete with them anymore. Sultani pulled out of the local league in the 1923-24 season. However, in a show of respect for their school principle Münif Kemal Ak, the newly formed team asked if he would become their chairman, Mr Ak accepted and in 1925 was elected as Gençlerbirligi's first club chairman.
Today the club play their games in the 20,000 seater Ankara 19 Mayis Stadium which they share with city rivals Ankaragucu.
History
Gençlerbirligi joined the Turkish National League in 1959 and went through a relativley unstable period until the late 1980's. In the 1988-89 season they returned to top flight football after 13 years in the lower divisons and have remained their ever since.
The club's most successful period was during the last decade, the club finished 3rd in the Turkish Super League 2002-03 season, their highest league position. Also they won the Turkish cup in 2001, and were runners up in 2003, 2004 and 2008. Gençlerbirligi also reached the forth round of the UEFA Cup in 2004.
Interesting Facts
Gençlerbirligi have a reputation for producing and nurturing some of the best talents in Turkish football. Club Chairman Ilhan Cavcav has played a key role in helping the club ensure this success. Cavcav who took over in 1977 invested heavily and was responsible for the Bestepe Ilhan Cavcav Tesisleri, a state of the art youth academy located in Bestepe, Ankara with 50 acres (200,000 m2) of training facilities.
The 'Ankara Ruzgari' scouted and raised Geremi who went on to play for Read Madrid, Draman Haminu who now plays at Lokomotiv Moscow as well the likes of Serkan Balci, Gökhan Gönül, Ergün Penbe who went on to play at some of Turkey's biggest clubs and achieve national team success.
Honours
Turkish Cup:
Winners: 1987, 2001
Runners-up: 2003, 2004, 2008