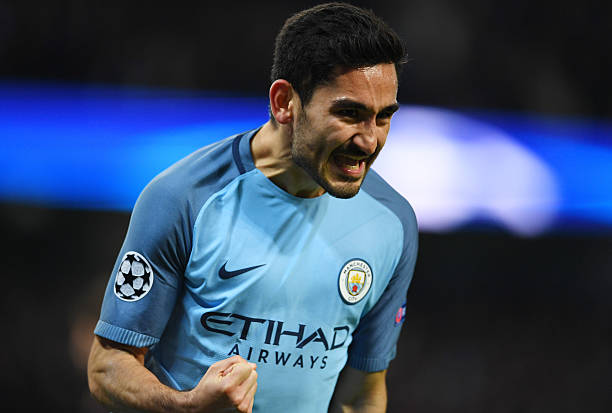 Manchester City take on Liverpool in the Premier League at Anfield on Sunday in a clash that will determine who finishes the week as leaders.
City midfielder Ilkay Gundogan is likely to miss the game with a hamstring injury but spoke openly about the game in the build-up.
The midfielder of Turkish origin revealed that playing Liverpool at Anfield is the toughest away game of the season.
"It's very tough, probably the toughest away game of the season in the Premier League," the Germany international told ESPN FC.
"But as a player there is not much more that you can achieve than playing these type of games, because when you play them or when the atmosphere is like that, you know it's a big thing.
"So there's nothing better than playing these type of games.
"Although you're much more nervous before these type of games than in others maybe, even then after your first successful pass, first successful tackle or your first good dribble, you get more and more confidence.
"This confidence helps you a lot to achieve your target."
See More: Man City Team News: Pep Guardiola facing major injury worries ahead of Liverpool clash – Gundogan unlikely to feature
Gundogan knows all about Liverpool manager Jurgen Klopp from playing under his stewardship at Borussia Dortmund.
The midfielder is well aware of just how dangerous Klopp's side can be especially on home turf.
"You have to be careful because, especially their front three, any single mistake you make they can punish you so quickly — so we have to be very careful," he added.
"Last season we lost the game unfortunately at Anfield in the Premier League because of two or three mistakes in the game and they scored three times out of three mistakes."