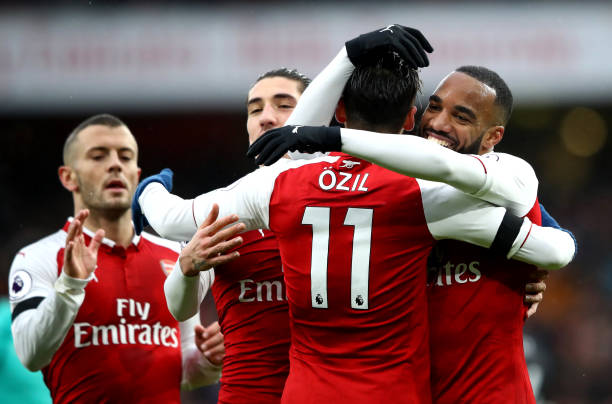 Turkey President Recep Tayyip Erdogan has waded back into the controversy surrounding Mesut Ozil, Ilkay Gundogan and the Germany national team.
Both Ozil and Gundogan were criticised by the German press after posing for a photo with Erdogan prior to the 2018 World Cup.
Things went from bad to worse for the duo after Germany crashed out of the World Cup in the group stages. Ozil ended up quitting the Germany national team citing racism and discrimination.
Erdogan has branded criticism of Ozil and Gundogan for meeting with him prior to the 2018 World Cup as "incomprehensible".
"There is nothing to regret," Erdogan told Funke Mediengruppe.
"As you know, Lothar Matthaus met with Vladimir Putin. Our players should also be able to act with a clear conscience. I regret the people who criticise that.
"We have met many times on different occasions. We also meet Turkish citizens in different countries. Mesut is someone who lives in London. Why should not I meet him while I'm here?
"Should we, if a German football player who plays in our country take a picture with Mrs Merkel, then lynch him? This logic is incomprehensible.
"Ozil and Gundogan can feel that they belong to both countries; the country where they were born and the country where their parents come from."
See More: Mesut Ozil can learn from an unlikely Liverpool star says Arsenal legend Paul Merson
Man City ace Ilkay Gundogan opted to stick with the Germany national team and was included in Joachim Low's latest squad which participated in the UEFA Nations League.
Ozil has been in impressive form for Arsenal in recent weeks with two goals in his last three games. The Gunners are back in action today against Watford in the Premier League.