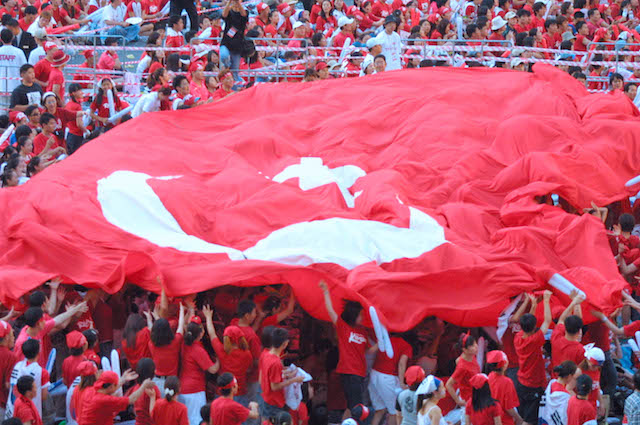 Turkish Football: What Are the Chances It Will Shine On the Next Euro?
One may say that Turkey is living through its Golden Age of football. There was a very depressing period in their football history when the team failed to qualify for major international event. To be quite frank, this team managed to show up on the international arena only a couple of times and every time their performance left a lot to be desired. The Turkey national team qualified three times for the World Cup and only 4 times for Euro. Moreover, the team couldn't qualify for Euro for nearly 50 consecutive years, but managed to show up in 1996, 2000, 2008, and 2016.
Last two decades is the period that one may name a Golden Age. In 2002, the Turkish team was placed on the Top-10 list in FIFA World Rankings. This is an achievement that a national team can be proud of. However, their consequent results were relatively weak. Nonetheless, the team keeps its fairly high positions in various rankings including 19th place in current FIFA World Rankings.
What everyone wants to know is whether the team can show up big during the next Euro. This is a big question to ask and there are multiple factors that we have to account for in order to estimate Turkish chances to perform well during Euro 2020. If you have some ideas on upcoming matches, make your predictions on MetaBetting and win real money.
Weak national football school
Turkey seem to be unable to produce world-class stars that can be praised for their outstanding performances. No one can make an argument that Turkey doesn't have enough population. In this country one can count over 75 million people. Amongst them surely have to be great football players that are genetically suited to be world-class stars. However, it is hard to name even a couple of such footballers.
Yes, there are quite good players who can fair well on the international arena against top-notch competition, but Hakan Sukur, Tuncay Sanli, and Nihat Kahveci who were fundamental parts of the Turkish national team are hardly world-class stars. They are great performers and reliable players, but they are far from being players close to the level of Ibrahimovich. They had never been elite players.
At the same time, these footballers were probable the best that Turkey could offer. Inarguably, the national team itself had some other great performers like Arda Turan of Atletico Madrid, Kerim Frei of Fullham, and Nuri Sahim. However, these players are not from Turkey. They are basically foreign footballers raised by foreign sport academies and often nurtured in foreign football environments. They can barely be defined as Turkish footballers. Is this a big problem?
One can make an argument that Turkey can simply rely on Turkish players born and raised abroad. Why bother creating a deep sports infrastructure and ensure that you have an environment suitable for producing stars, when you can simply invite some of the best Turkish players who have been produced outside of Turkey? We believe that such argument is a very bad example of contradictory thinking. At some point, great Turkish footballers will either stop playing for their national team or the stream of foreign players will simply exhaust. Turkey needs to be able to produce world-class stars, in case the country wants to be a contender for top spots in the football world.
What are the reasons for the lack of native football stars in Turkey? There is a whole list of issues that can be related to this phenomenon.
Weak economy. While Brazil shows everyone that a country with fairly weak economy can be a country to host Olympic games and produce world's best football players, it doesn't mean that every other country can expect to be the same. Brazilians are genetically well suited for football, volleyball, gymnastics, etc. At the same time, football seems to be the only option for many young Brazilians to achieve something in their lives. It is no wonder that Brazil, Argentina, and other Latin American countries produce world class players. Turkey is a different country with a wide array of economic and social issues.
Governmental support is simply not there. The problem with Turkish football is its infrastructure. It's underdeveloped, it lacks cohesiveness, and there are simply not enough soccer clubs that provide both great facilities and profound coaches that can nurture young talent into world-class material. At the same time, there is not enough governmental support.
Clubs do not see any benefits in raising talent. This is an issue that we will surely try to cover widely in a couple of next paragraphs. However, one must understand that we cannot simply move this issue from the list of negative factors and talk about is as a separate phenomenon. Football clubs do not have any interest in raising its own talent due a wide array of issues and most of them are fully or partially related to the above.
As you see, the very national football school lacks both infrastructure and initiative to produce talent. Will it ever change? More, it is changing right now as we speak about this issue. However, there is still a very long road ahead.
Regulations and format
Turkish football is in its problematic state due to a couple of strictly administrative issues that are haunting Super Lig. One of the problems is over representation of foreign footballers in the domestic league. While a couple of years ago the league followed a rule where any team was allowed to field only 6 foreigners and have only 2 as subs, recently, everything has changed and teams can start the match with the quota 6+2+2. This means a team can have 6 active foreign players, 2 in reserve, and 2 on the bench. Notice that club union wanted a 6+4 quota.
This is 10 players out of 23 allowed. This means that foreigners in theory can make up to 45% of professionals who are playing in the league in general. Having such a great number of foreigners drastically limits the opportunities for local footballers and makes them way less enthusiastic about their career choice. The problem is deeper than one can imagine. With the addition of new regulations, many 2nd division teams are picking up foreigners that may improve their chances to make it to the 1st division.
Even middle-of-the-pack teams have a long list of foreign players and this is a big problem for the national team. At some point, there will be not enough high quality footballers to choose from. This issue will persist for a long time until clubs and Turkish football federation will finally learn how to make their league balanced without constant infusions of foreign blood.
It is easy to understand the thought process behind such decisions. Top Turkish clubs want to compete on the international level and they need strong performers on their squads. When a team plays in UEFA league, local restrictions do not apply and the team can field 10 foreign players. However, this is a worrying trend signaling that professional clubs simply do not believe in local talent and would much rather prefer to field a team full of foreigners when it matters.
The last decision of the TFF is a bit stricter and hope infusing. The federation decided to enforce a 6+0+4 regulation that will allow teams to field 6 foreign players and have 4 in reserve. This is a good decision. A promising one. However, it still doesn't solve the problem. Turkish players still do not have enough opportunities to improve and progress, their rightful places on the roster are often taken by foreign players. This hugely hinders the potential of national team that will soon enough experience a severe lack of players capable of protecting national interests on the international arena.
The same problem haunts many other professional leagues. Notably, Russian Premiere League. Even the best professional leagues in the world struggle to find the right balance between foreigners and local players.
Turkey needs more coaches
Another problem that strictly limits Turkish national team in terms of available talent is the lack of coaches. While it is a normal practice for a national team to hire a foreign coach, local coaches still must be in place. Firstly, to make sure that the national team doesn't have any problems with staffing. Secondly, to guarantee that local talent has coaches who are highly interested in making them better.
The lack of coaches is a problem that makes Turkish football even more reliant on foreign labor force. A lot of clubs hire foreign coaches and fill their staff with non-domestic specialist. This makes it even harder for locals to take managerial spots and nurture local talent. The problem with coaches from abroad is that they are not tied to the local player base. When their contract expires, they simply leave.
Is everything so bad?
Many professional clubs are changing their approach to running business. Some teams like Kayserispor are trying to invest money in creating better facilities and scout for local talent 24/7. This is a very good trend that should be soon picked up by other middle-pf-the-pack teams that often cannot afford hiring elite European stars. When something like this happens, there will be more space for local footballers.
Many top-tier clubs have great infrastructures and they need to channel their resources into establishing a nation-wide football infrastructure. This means creating a network of schools, focusing on youth, and making sure that the scouts are constantly looking for promising children that can be raised as football superstars.
The infrastructure is surely improving at a high pace. The government also shows its sympathy. Maybe, 10th position in the FIFA rating and not a bad showing in 2002 was enough to make the government more interested in making their people proud of their football team? The government will invest significant sums in developing football infrastructure and there were quite some investments throughout last decade. So the desire is here.
There are players who has shown particularly great results over the last 5 years. The Turkish national team is certainly not the strongest, but it has potential. As of right now, there are great young footballers who are playing for U17-U20 national teams. They are quite capable of playing on the highest levels of competition, but their time has yet to come and they may shine brightly during EURO 2020.
For example, we can mention a couple of names. Take Taskin Calis – a young versatile midfielder who is praised for his great adaptability and unmatched speed. He is fast, he knows how to make his feet work, and his versatility is more than famous all over Turkey. Another great name is Artun Akcakin, a very young goalie whose potential is still not explored completely. The list can go on for a while. There are great forwards, resultative strikers, and versatile midfielders, but they are young and have from little to know experience on the international level.
When this changes and if the team can qualify for the World Cup 2018, these players may receive enough experience to deliver a memorable performance at Euro 2020. Hakan Calhanoglu, Kerim Frei, Okay Yokuslu, Ibrahim Yilmaz, Burak Yilmaz, and many other names may soon enough be heard way beyond Turkey.
Conclusion
The chances are low that Turkey will show up big time during Euro 2020. As of right now, even their chances to qualify are questionable to say the least. Despite relatively high position in the global rankings, the Turkish national team still struggles when it comes to building a cohesive team with enough talent to compete against teams like Spain, Germany, and the likes.
Nonetheless, the amount of talent that is growing in Turkey right now is enormous. The Golden Age of Turkish football has not yet finished and we can definitely expect some surprising results, if this talent will not go downhill. Hopefully, we will see this team in the final stage of the World Cup in Russia. Then, we can start talking about Turkey and its chances to fire up the competition in Euro 2020.