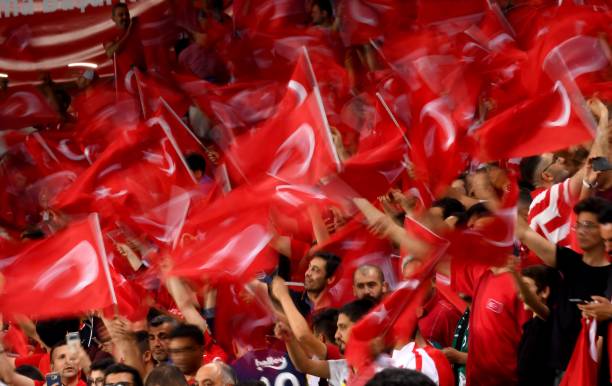 Turkiye and Italy have been jointly awarded the hosting rights for the 2032 European Football Championship (EURO 2032).
The announcement was made by UEFA after a meeting of its board of directors in Nyon, Switzerland.
READ: Who is Man United Keeper Altay Bayindir? Turkiye's Rising Star
Turkiye initially wanted Euro 2028 but agreed with the UK and Republic of Ireland  to pull out in return for their support for Euro 2032.
UEFA EURO 2028: England, Northern Ireland, Republic of Ireland, Scotland, Wales
UEFA EURO 2032: Italy, Türkiye
The two countries will host the tournament in 10 cities, with 5 matches each being played in Turkiye and Italy.
The opening and final matches will be shared between the two countries, with the final match being awarded to the country that provides a stadium with a capacity of over 80,000 spectators by the end of 2026.
The Turkish Football Federation (TFF) has expressed its gratitude to UEFA for awarding the hosting rights to Turkey and Italy.
In a statement, the TFF said that the two countries will work together to host the best European Championship to date.
The 2032 European Football Championship is expected to be a major event, both for Turkiye and Italy.
The tournament will attract millions of fans from all over the world and will generate a significant economic boost for the two countries.