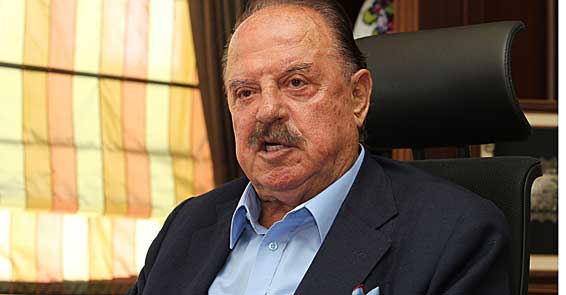 Beards are legal in football says Turkish Sports Minister Akif Çağatay Kılıç [divider]
Youth and Sports Minister Akif Çağatay Kılıç has assured the Süper Lig's bearded players that they are protected by law.
"I want to state clearly that the way a player goes onto the pitch is something he alone should decide on," Kılıç said.
"I don't know what you think, but no one should meddle in this issue."
Gençlerbirliği president İlhan Cavcav recently announced that he would no longer tolerate players with beards.
"I am 80 years old, and I shave every single day, is this an imam-hatip school? You are a sportsman. You should be a model for the youth," Cavcav, told the Dogan news agency.
However, the leagues bearded players breathed a sigh of relief after Cavcav who himself sports a moustache decided to give facial hair the all clear again.
"Everybody is free to dress how they wish at Gençlerbirliği in accordance with the law of the land, everybody is free to follow any religion they like, we respect everyones personal freedom," Cavcav said.