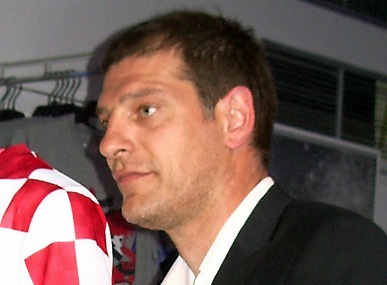 Bilic praises 'perfect' Besiktas performance [divider]
Beşiktaş manager Slaven Bilic praised his sides performance following their 3-0 win against Trabzonspor.
"The atmosphere was incredible, the stadium, the passion, the fans, everything was perfect," Bilic said.
"We played a great game and put on a performance all Beşiktaş fans can be proud of. 
"I was proud of the way we controlled the game and did not give away cheap possession. 
"We were good as a unit and pressed throughout the 90 minutes."
Bilic also underlined that he was impressed with his side not losing concentration after taking a two goal lead.
"Over the past few weeks we have run up a two goal lead on a few occasions but struggled to see out what should have been comfortable wins," Bilic said.
"Today we did not take our foot off the gas, we did not lose focus and we found the third goal.
"The players made it very difficult for our opposition to play, what else can I say, I have to congratulate the boys today.
Beşiktaş moved into first place on 26 points following the win against Trabzonspor.