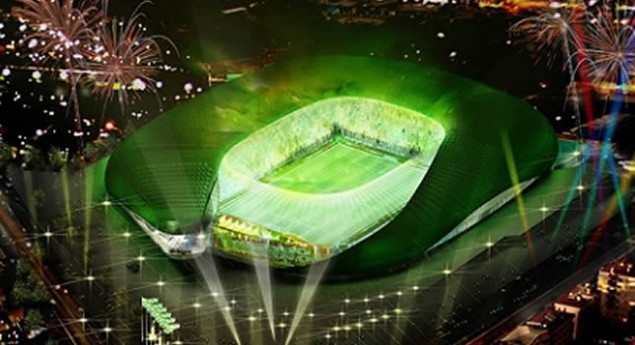 Bursaspor are nearing the completion of the Timsah Arena (Crocodile Arena) according to Bursa mayor Recep Altepe.
"The city and region as a whole will benefit from the stadium, we expect it to be completed in the summer and ready for the next season," Altepe was quoted as saying by Eurosport TR.
Altepe stated that the stadium will become a landmark of the city and that football tourism will increase.
"There is nothing like it in the world, football enthusiasts will want to see the stadium," he added.
The mayor also revealed that the pitch will have a drainage system and use technology to keep the turf in good condition throughout the season.
"The fast drainage system has been completed, we will be able to cope with most weather conditions now," Altepe said.
See More:
Bursaspor News
Bursaspor in talks with Real Madrid for Crocodile Arena inauguration game
The new stadium will have a 45,000 capacity and is being constructed within the vicinity of the regeneration of the Osmangazi area of Bursa.
The Timsah Arena will incorporate a crocodile head design making it one of the most unique stadiums in football.
Bursa with it's 2.6 million population is Turkey's fourth largest city, situated in the Marmara region, just a hours travelling distance from Istanbul.
The Timsah Arena will replace the current Bursaspor venue, the 25,000 capacity Bursa Atatürk stadium.