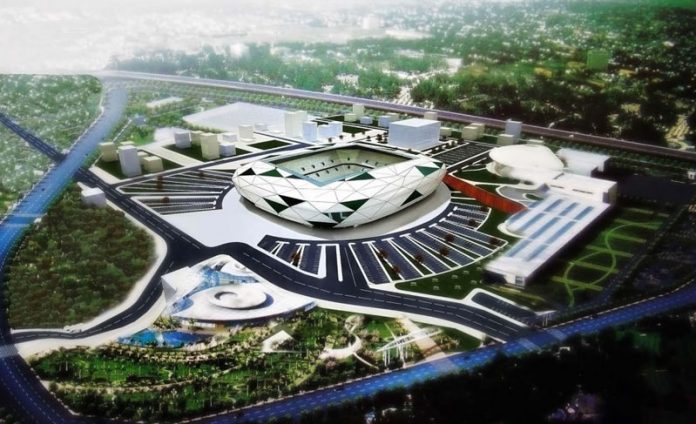 Konyaspor extended their undefeated streak to seven games following the 2-1 win over Akhisar at the Torku Arena stadium.
Akhisar took the lead on 31 minutes thanks to a goal from Custodio but two goals in quick succession from Mehmet Güven and Rangelov were enough to win Konyaspor all three points.
See More:
Konyaspor 2 – 3 Bursaspor – Bursaspor get off to a winning start
Konyaspor News
Konyaspor reveal transfer targets
The win took Konyaspor into 8th place in the league standings.
Torku Konyaspor 2 – 1 Akhisar Belediyespor
Stadium: Konya Büyükşehir Belediyesi Torku Arena
Referee: Alper Ulusoy, Süleyman Özay, Serkan Çimen
Torku Konyaspor: Kaya Tarakçı, Ali Turan, Mehmet Güven, Ömer Ali Şahiner, Ali Çamdalı, Rangelov, Torje, Vukovic, Djalma (min. 70 Kenan Özer), Mehmet Uslu, Hasan Kabze (min. 78 Volkan Fındıklı)
Akhisar Belediyespor: Oğuz Dağlaroğlu, Orhan Taşdelen, Merter Yüce (min. 58 Zokora), Vaz Te (min. 49 Mehmet Akyüz), Güray Vural, Tolga Ünlü, Custodio, Lualua, Douglas, Bruno, Kadir Keleş (min. 70 Sertan Vardar)
Goals:min. 31 Custodio (Akhisar Belediyespor),min. 45 Mehmet Güven,min. 48 Rangelov (Torku Konyaspor)
Yellow Cards: min. 5 Tolga Ünlü, min. 82 Douglas (Akhisar Belediyespor), min. 75 Ali Çamdalı (Torku Konyaspor)