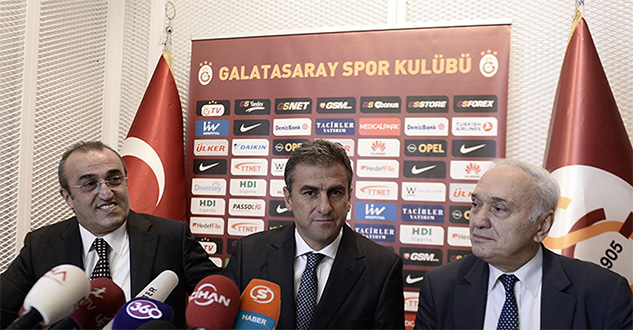 Koray Gunter and Nordin Amrabat have a future at Galatasaray says Hamzaoğlu [divider]
Koray Günter and Nordin Amrabat will stay at Galatasaray according to head coach Hamza Hamzaoğlu.
"I see a future for Koray Günter at the club," Hamzaoğlu told Lig Tv.
"Koray works hard in training, he does have some weaknesses right now but he has a great work ethic and is developing rapidly. 
"Once he has developed to a level where I think he is ready he will start playing more regularly. 
"Amrabat is doing well right now in Spain, we are monitoring his progress closely. 
"He knows the league well and is a player we are considering to use next season, he could fit in well to the squad next season. 
"Ultimately we want players who want to play here, if a player is not happy and wants to leave we will not make things difficult for them."
Günter joined Galatasaray from Borussia Dortmund last season but has made just five appearances this season.
Amrabat is currently on loan at La Liga outfit Malaga and has three goals and four assists in all competitions this season.