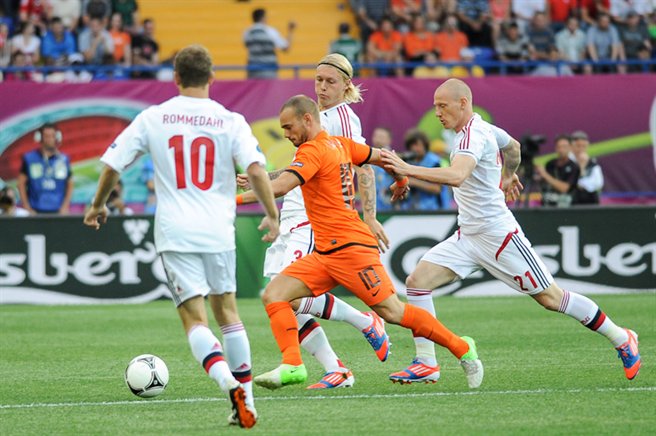 Ajax's Director of Football Marc Overmars has stated that Galatasaray's Wesley Sneijder is unlikely to return to Ajax.
Sneijder came to prominence at Ajax before moving on to La Liga giants Real Madrid.
Speaking at a Ajax shareholders' meeting Overmars said, "There is regular contact with those kind of players but Huntelaar scores too much at Schalke and we have not yet learned that Sneijder is interested in coming back."
Overmars went on to say "It's all about quality. The team in 1995 was younger than the current group.
"Of course, it's great to find a player like Frank Rijkaard and bring them back but experience shows that very few examples of older players work well."
The 30-year-old playmaker has also been closely linked with FC Tokyo and Toronto FC
Sneijder is currently with the Netherlands national team on international break. The Dutch national team recently lost 3-2 against Mexico in an international friendly.
Sneijder has scored three goals in 12 games for Galatasaray this season.