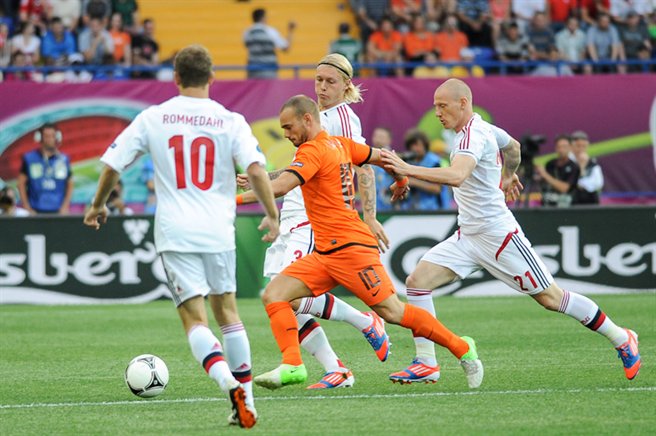 Sneijder earns €450K per-month says Aysal [divider]
Wesley Sneijder earns €450,000 per-month according to former Galatasaray president Ünal Aysal.
Aysal was responding to questions regarding the late payment of Sneijder's wages.
"Wesley Sneijder makes €450,000 per-month from Galatasaray," Aysal said.
"When you are making this kind of money sometimes you have to wait a few months for the payment."
Sneijder earns €5 million per-season according to a statement released by Galatasaray on the Istanbul Stock Exchange.
The 30-year-old's agent Guido Albers recently confirmed that Sneijder had not been paid for the past two months but that the issue was later resolved by Aysal.
The Netherlands international lead Galatasaray to Turkish Cup glory last season and played an important role in Galatasaray reaching the Champions League quarter-finals.
Sneijder joined Galatasaray from Serie A side Inter for €8.4 million.
The experienced playmaker has been linked with Manchester United, FC Tokyo, Juventus and Toronto FC in recent weeks but recently underlined that he wants to stay in Turkey.