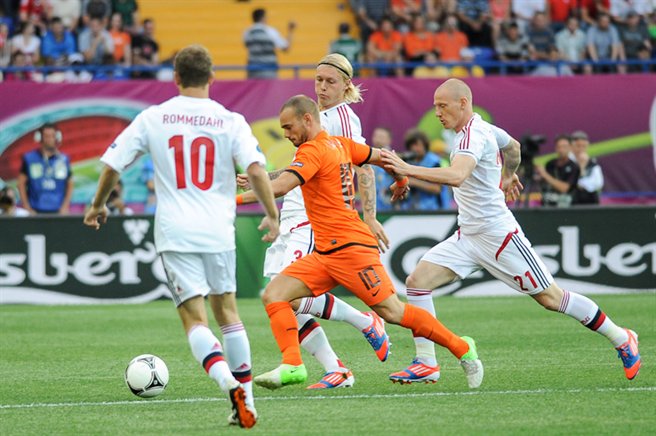 Southampton & Man City target Sneijder to stay in Istanbul [divider]
Galatasaray board member Ali Dürüst underlined that Wesley Sneijder will not be leaving in January.
"Sneijder has no intention of leaving, we have no intention to sell him," Dürüst said.
"I have met him many times, he makes no secret of the fact he has settled into life in Istanbul and enjoys living in Turkey. 
"I have no doubt he likes life in Istanbul, he has become a well loved figure around the city.
"These rumours surrounding him not receiving his money are false. 
"All payments have been made and there are no issues right now."
Sneijder has been closely linked with a Premier League move this January.
Southampton boss Ronald Koeman admitted that he is interested in Sneijder but does not believe the club can match his wages.
"I'm interested, but I know we can't pay him. There's nothing in it," Koeman said at his pre-match press conference ahead of the Everton game.
Manchester City and Manchester United are also reported to be keeping tabs on the Netherlands international.
Sneijder joined Galatasaray from Inter in 2013 for €8 million and still has just under two-years left on his contract.